If you're reading this, you've probably experienced the profound joy and, perhaps, the deep sorrow of parenthood or grandparenthood. This article is a tender embrace for your heart—a collection of words that aims to offer comfort, hope, and a sense of unity as we explore the beautiful concept of a Rainbow Baby together.
Understanding the Significance of a Rainbow Baby: Why It's a Conversation Filled with Mixed Emotions
A Rainbow Baby is a cherished term that refers to a child born following the loss of another, whether through miscarriage, stillbirth, or infant death. This new life resembles a rainbow that appears after a storm, symbolizing hope, renewal, and healing.
Yet, discussing this can be a delicate matter. It's a conversation that walks the tightrope between the overwhelming joy of the new life and the lingering sorrow for the one that couldn't stay. Many find it a complex tapestry of emotions to put into words.
Expanding on this, the arrival of a Rainbow Baby often brings a whirlwind of conflicting feelings for the parents, extended family, and even close friends. There's a sense of cautious optimism, a hesitancy to fully embrace the joy without acknowledging the pain that preceded it. 
This is why conversations about Rainbow Babies can be filled with pauses, sighs, and unspoken words. It's as if the room is holding its breath, honoring both the past and the present. The joy is immeasurable, but it's a joy that's deeply informed by past experiences.
It's not just about welcoming a new life; it's about making peace with a journey that has been fraught with emotional highs and lows. And that's what makes the concept of a Rainbow Baby so profoundly significant—it's a poignant reminder that life, with all its complexities, is still beautiful.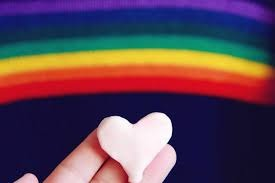 30 Comforting and Meaningful Rainbow Baby Quotes
Tender and General Quotes About Rainbow Babies:The Best Words For the Soul
"A rainbow baby is the understanding that the beauty of a rainbow does not negate the ravages of any storm."

"When a rainbow appears, it doesn't mean the storm never happened. It means the storm is over."

A reminder that the past is not forgotten, but a new chapter has begun.

"Your little rainbow is not a replacement but a promise of new beginnings."

This quote emphasizes that while the new baby will never replace the one lost, it represents a fresh start.

"A rainbow baby is like a fresh brushstroke on a canvas that was never quite finished."

Your family is a work of art; each child adds a unique touch.

"You are my rainbow after the storm, my sunshine after the darkest nights."

This quote speaks to the healing and happiness a Rainbow Child brings after challenging times.

"The greater your storm, the brighter your rainbow."

A testament to the resilience and hope that often come after enduring hardship.

"A Rainbow Baby is the light at the end of a tunnel you never thought you'd find your way out of."

A miracle child is a beacon of hope for those who feel lost in their grief.

"Rainbows remind us that even after the darkest clouds and the fiercest winds, there is still beauty."

This quote serves as a reminder that beauty and joy can follow even the most challenging times.

"Your Rainbow Baby is your love letter to the one you lost."

A poetic way to express that the new baby is a continuation of the love you hold for the child you lost.

"Every rainbow baby comes with a pot of gold—endless love, joy, and hope."

A whimsical take on the classic rainbow and pot of gold analogy, emphasizing the richness a new child brings to your life.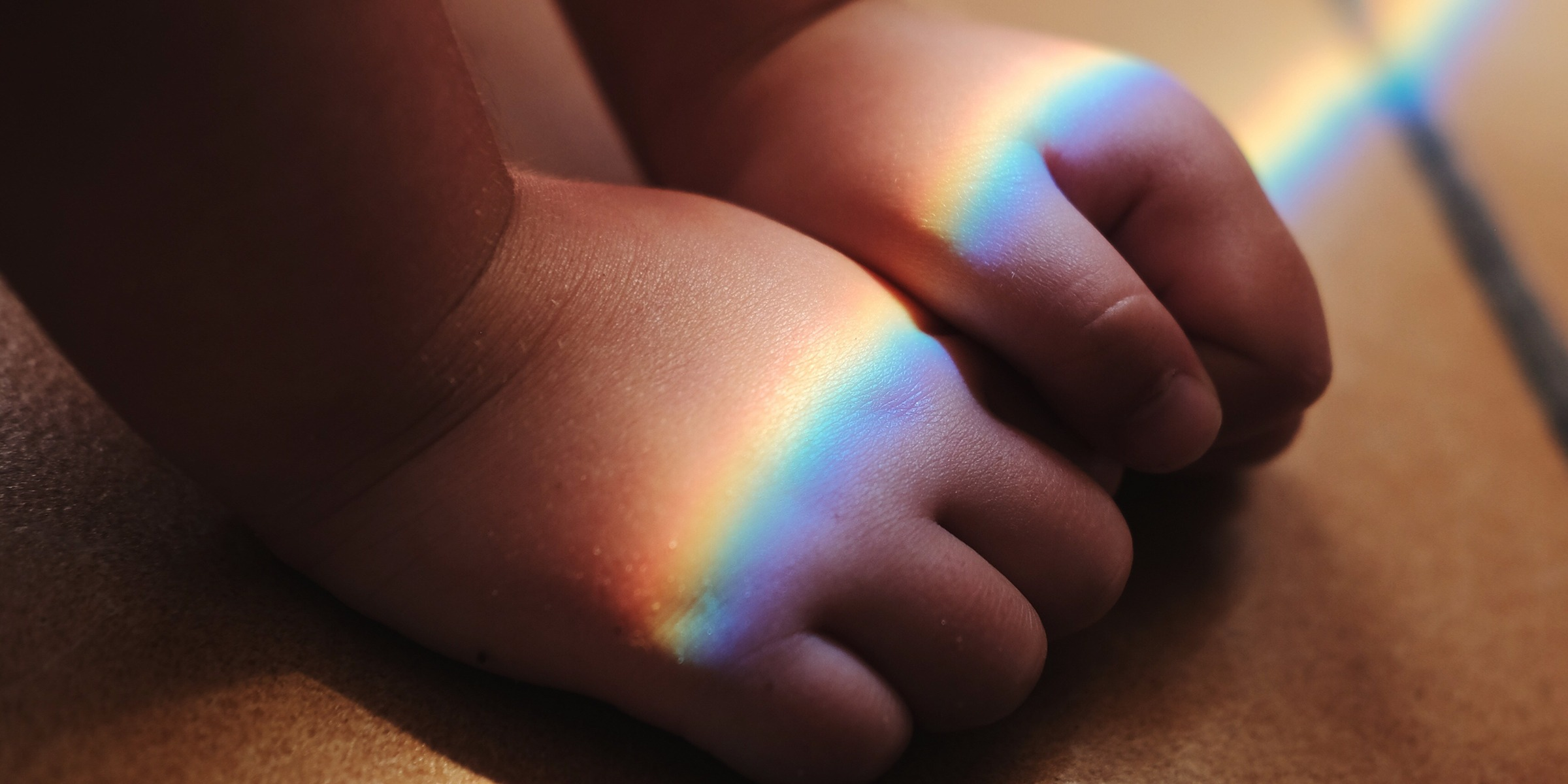 Lyrics For the Soul: Rainbow Baby Quotes from Beloved Songs 
"Like a rainbow with all of the colors" – Taylor Swift, "ME!"

This lyric celebrates the full spectrum of emotions and experiences that come with a Rainbow Baby.

"Here comes the sun, and I say, it's alright" – The Beatles, "Here Comes The Sun"

A classic line that captures the sense of relief and happiness a Rainbow Baby brings.

"You're my golden hour, the color of my sky" – Kacey Musgraves, "Golden Hour"

This lyric shows how a miracle baby can light up your world.

"After every storm comes a rainbow, you're my little piece of heaven" – Kesha, "Rainbow"

A beautiful reminder that after hardship often comes something extraordinary.

"You light up my life, you give me hope" – Debby Boone, "You Light Up My Life"

This song lyric speaks to the hope and joy that a Rainbow Baby brings into your life.

"You are the sunshine of my life" – Stevie Wonder, "You Are the Sunshine of My Life"

A simple yet powerful line that encapsulates the happiness a Rainbow Baby brings.

"A moment like this, some people wait a lifetime" – Kelly Clarkson, "A Moment Like This"

This lyric captures the long-awaited joy of welcoming a Rainbow Baby.

"You make me feel like I'm alive again" – Coldplay, "Adventure of a Lifetime"

A line that resonates with the rejuvenating effect a Rainbow Baby can have on parents.

"You're a sky full of stars" – Coldplay, "A Sky Full of Stars"

This lyric symbolizes the endless possibilities and joy that your newborn brings.

"You've been my inspiration, through the lies you were the truth" – Chicago, "You're The Inspiration"

A touching line that speaks to how a Rainbow Baby can be a source of inspiration and truth in your life.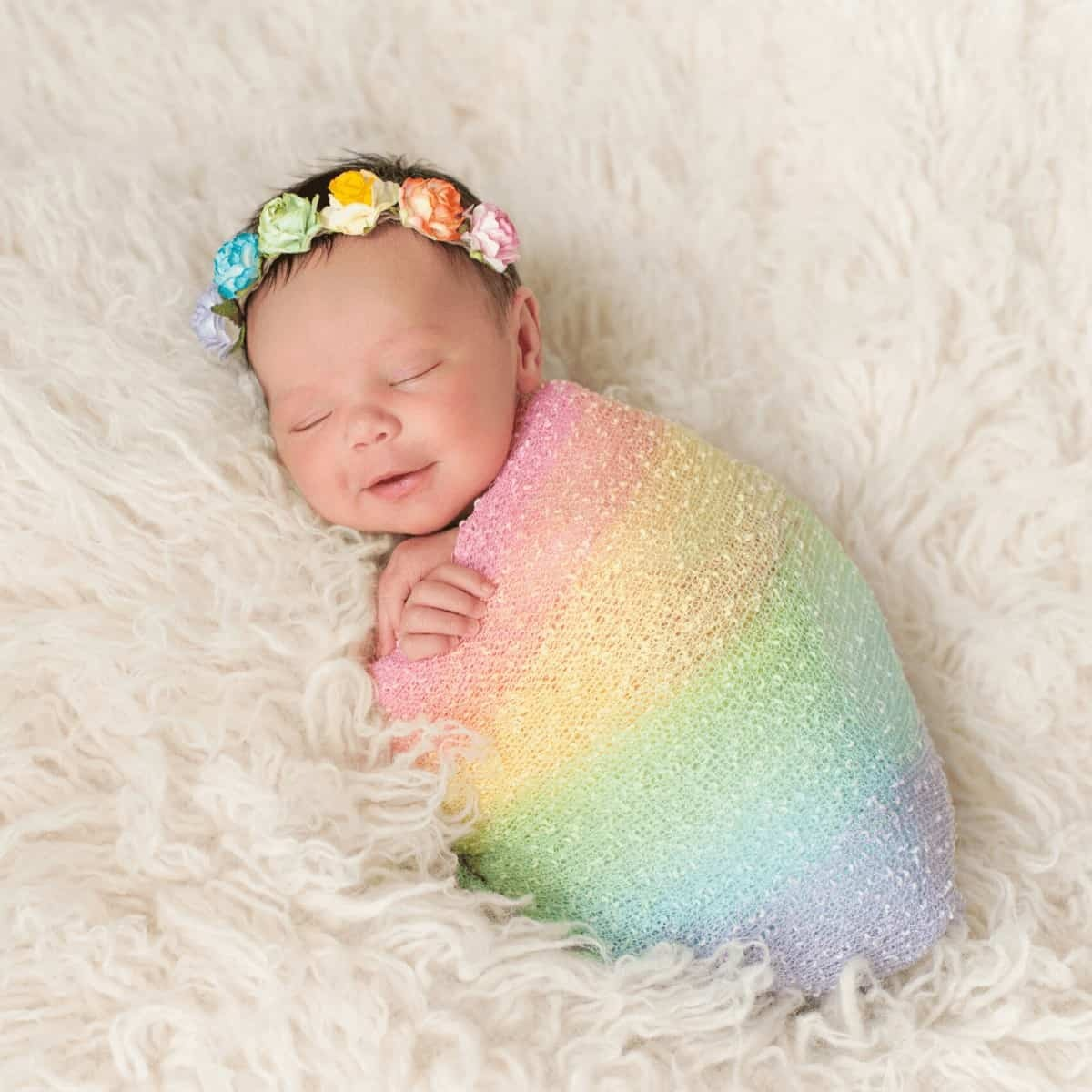 Sacred Words of Comfort: Quotes from the Holy Bible For Spiritual Solace
"For I know the plans I have for you, declares the Lord, plans for welfare and not for evil, to give you a future and a hope." – Jeremiah 29:11

This verse offers reassurance that there is a divine plan for everyone, including your Rainbow Baby.

"When you pass through the waters, I will be with you; and through the rivers, they shall not overwhelm you." – Isaiah 43:2

A comforting verse that speaks to God's enduring support during challenging times.

"The Lord gave, and the Lord has taken away; blessed be the name of the Lord." – Job 1:21

"And we know that in all things God works for the good of those who love him." – Romans 8:28

A verse that offers a sense of purpose and hope, even in difficult circumstances.

"He heals the brokenhearted and binds up their wounds." – Psalm 147:3

This verse speaks directly to the healing that a Rainbow Baby can bring.

"Be strong and courageous. Do not be afraid; do not be discouraged, for the Lord your God will be with you wherever you go." – Joshua 1:9

A verse that provides strength and courage for the journey ahead.

"Come to me, all you who are weary and burdened, and I will give you rest." – Matthew 11:28

This verse offers a sense of peace and rest, much like the comfort a Rainbow Baby can provide.

"The steadfast love of the Lord never ceases; his mercies never come to an end; they are new every morning." – Lamentations 3:22-23

A reminder that each day is a new beginning, much like the birth of a new life.

"I can do all things through Christ who strengthens me." – Philippians 4:13

A verse that empowers you to face any challenges that come your way.

"Peace I leave with you; my peace I give you. I do not give to you as the world gives. Do not let your hearts be troubled and do not be afraid." – John 14:27

This verse offers a unique peace that can be likened to the serenity that your miracle baby brings into your life.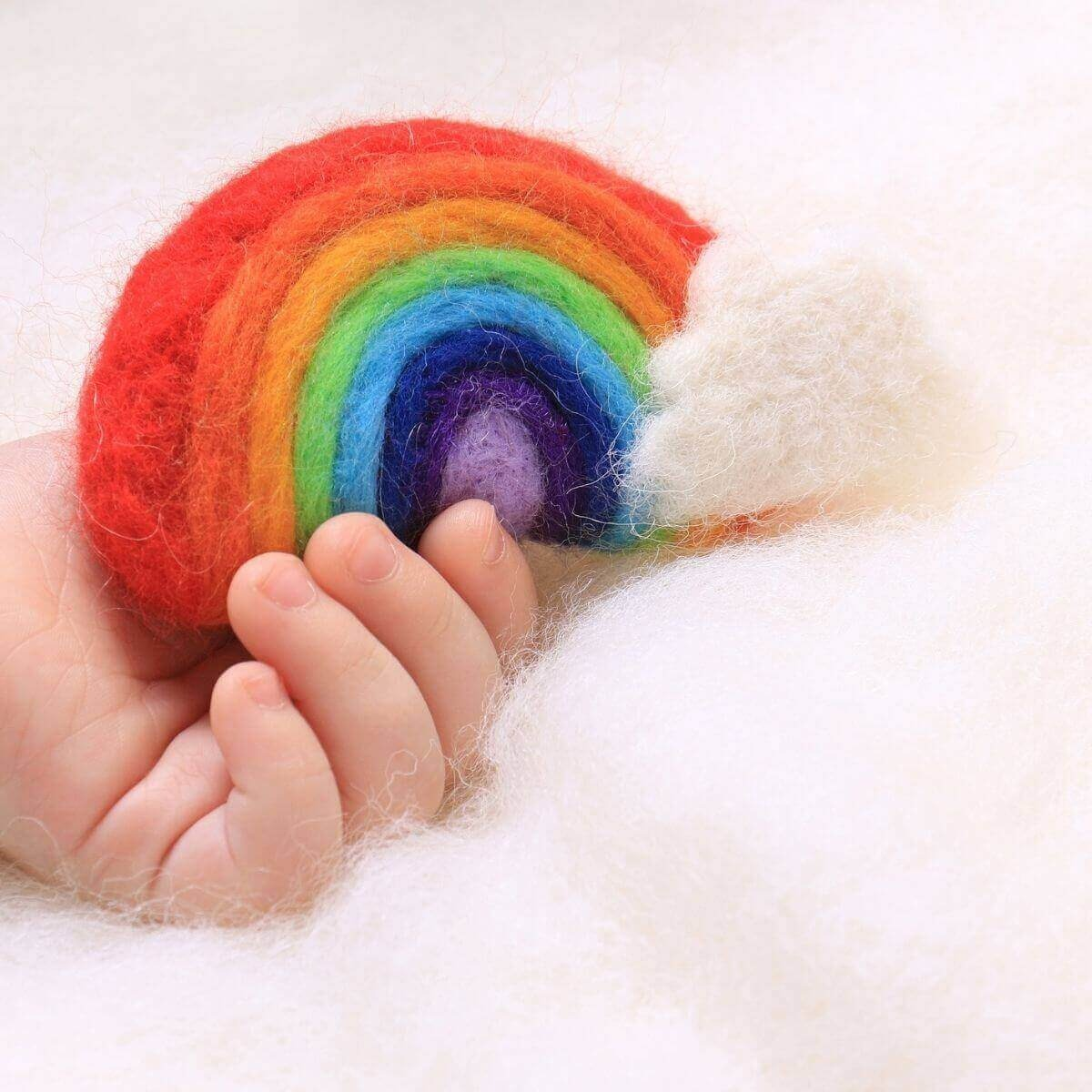 The Art of Announcing Your Rainbow Baby: Creative and Thoughtful Ways to Share Your Joy
Announcing your Rainbow Baby's arrival is filled with a myriad of emotions. It's a celebration but also a sensitive milestone that deserves to be shared in a way that honors your unique journey. Here are some heartfelt ideas:
A Picturesque Photo Shoot with Elements of the Rainbow
Consider capturing this special moment with a photo shoot incorporating a rainbow's vibrant colors. Let the rainbow symbolize your joy and hope, whether it's a backdrop, clothing, or props.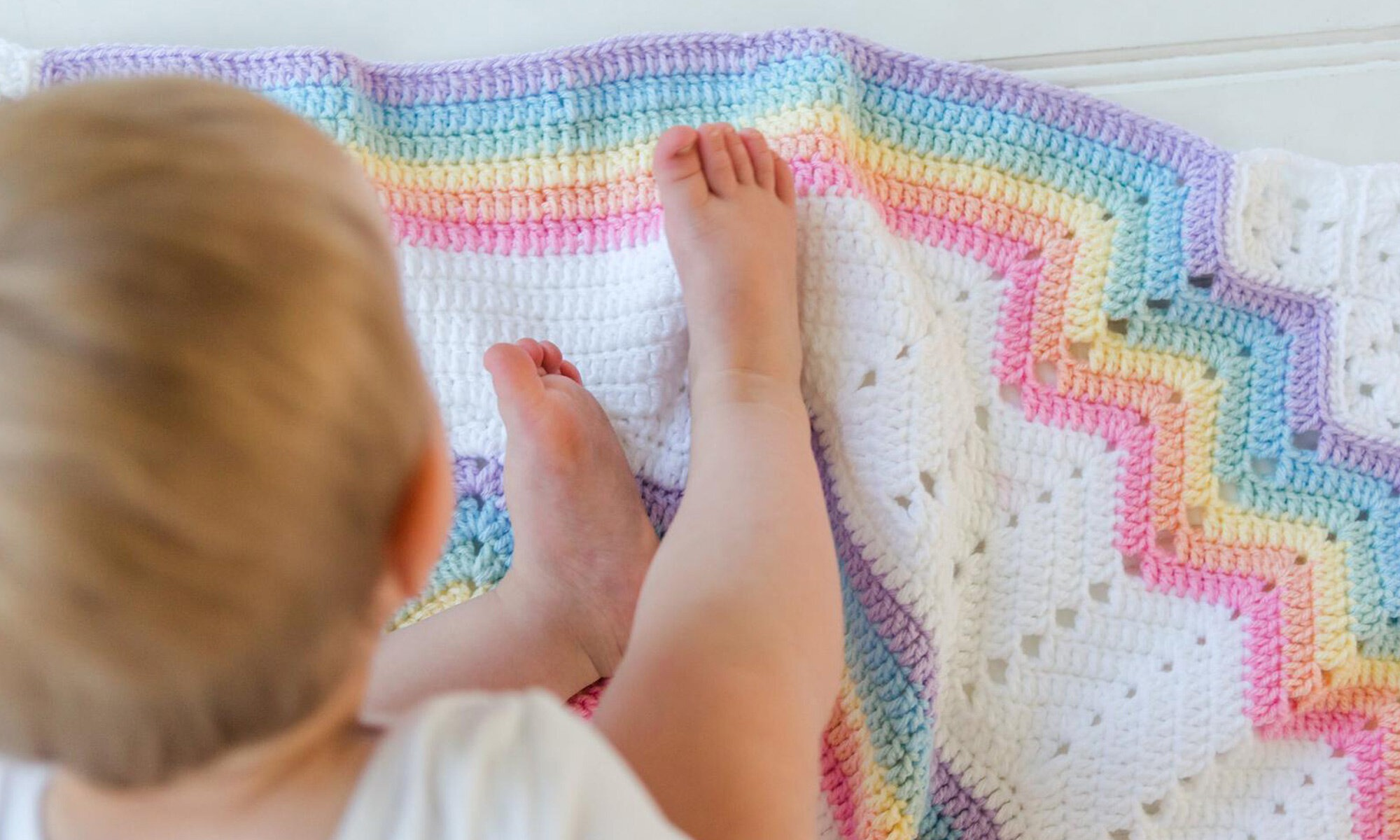 A Social Media Announcement that Speaks from the Heart
Craft a touching caption to accompany a meaningful photo. For instance, "After every storm comes a rainbow, and we're thrilled to announce ours is arriving in [Month, Year]."
Personalized Keepsakes for Close Family and Friends
Send a small, sentimental gift like a rainbow keychain or a custom illustration, along with a note that shares your fantastic news.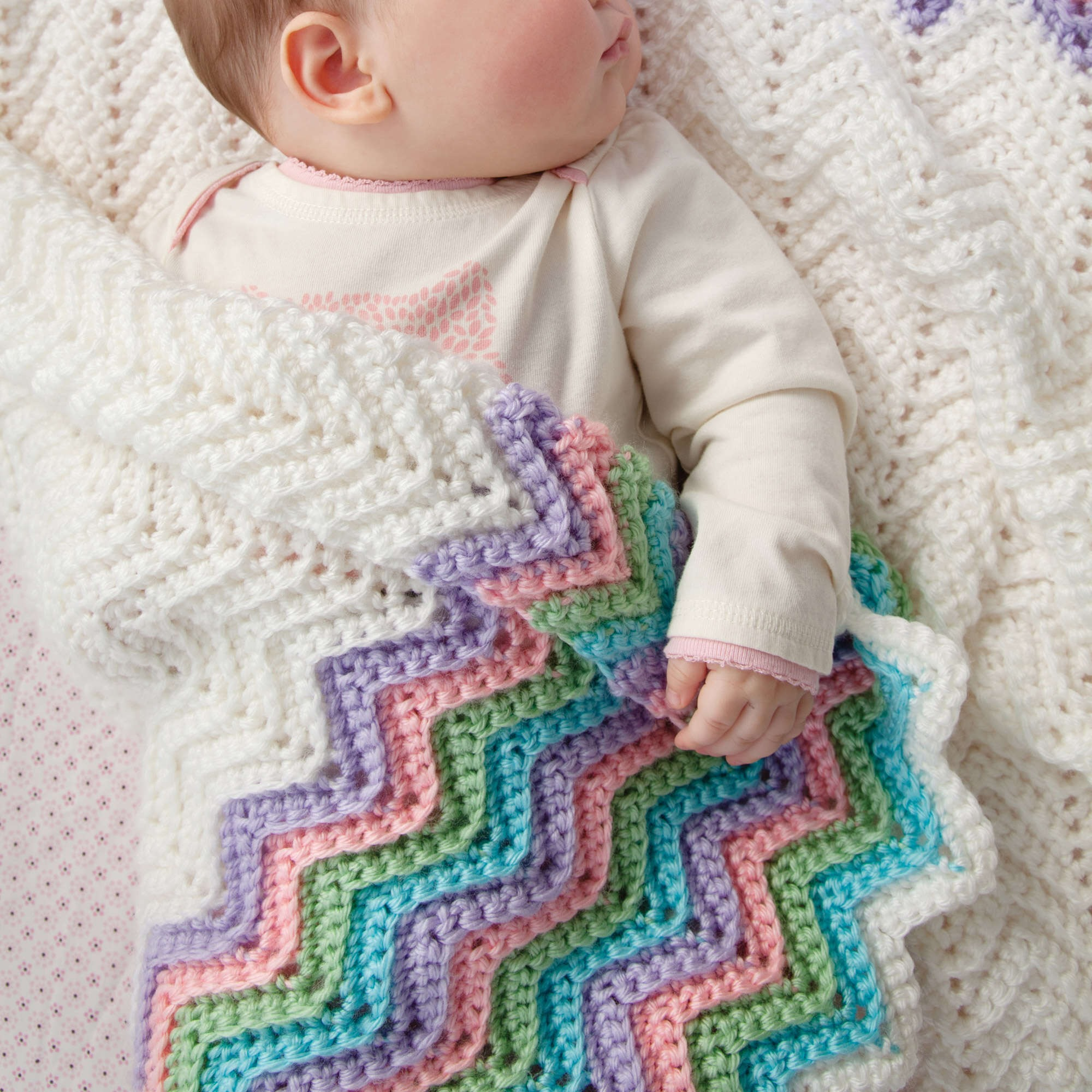 A Heartwarming Video Message
Compile a short video that encapsulates your journey, culminating in the joyful announcement of your Rainbow Baby.
A Rainbow-Themed Gathering of Loved Ones
Host a gathering where the theme is rainbows, and the atmosphere is love and hope. You could even have a "pot of gold" at the end of a rainbow, and inside it could be your ultrasound picture.
Conclusion
As we reach the end of this heartfelt exploration, it's important to remember that the concept of a Rainbow Baby is a deeply personal and emotional journey, one that is unique to each family.
The quotes, song lyrics, and sacred verses shared here are not just words; they are echoes of shared experiences, whispers of comfort, and shouts of celebration and serve as a gentle reminder that even in the most challenging chapters of our lives, there is room for hope, love, and new beginnings.