Hey, mamas! Guess who's super pumped for both a baby boy and Halloween? Yep, it's Kourtney Kardashian! The 44-year-old soon-to-be mom-again couldn't help but share her excitement for October on Instagram. She posted some adorable pics that do double duty—showing off her growing baby bump and her love for Halloween. 
Fashion and Festivities
In her latest Insta post, Kourtney rocked a sleeveless, floral print monochrome dress from her collab with Boohoo. She posed next to chic white pumpkins, giving us all the fall vibes. Just a few days ago, she set the tone for October with some throwback pics of her gearing up for last year's Halloween.
Health Scare and Gratitude
Life hasn't been all pumpkins and roses, though. Kourtney recently went through a pretty scary health complication related to her pregnancy. She had to undergo "urgent fetal surgery," and let's just say it was a wake-up call. She took to Instagram to share her heartfelt thanks to her doctors, rock-solid hubby, Travis Barker, and mom.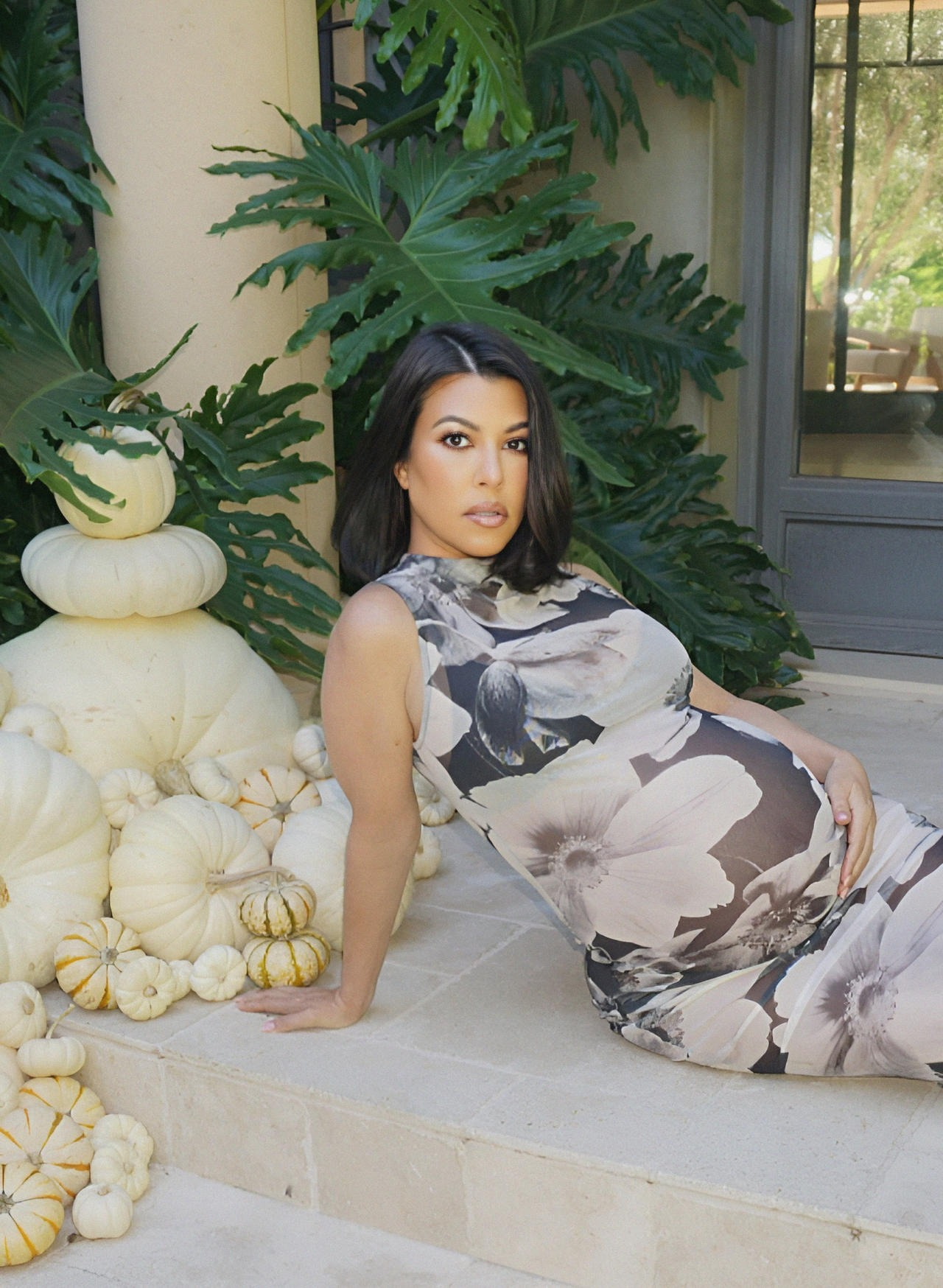 A Deeper Understanding
Kourtney opened up about how this experience gave her a new perspective on motherhood. She said, "I have a whole new understanding and respect for the mamas who have had to fight for their babies while pregnant." Walking out of the hospital with her baby safe and sound was a blessing she couldn't help but share. 
Hubby to the Rescue
Travis Barker, the Blink-182 drummer and Kourtney's better half, also chimed in. He flew back from his tour for the emergency surgery and expressed his gratitude that everything went well. The guy's a keeper, right?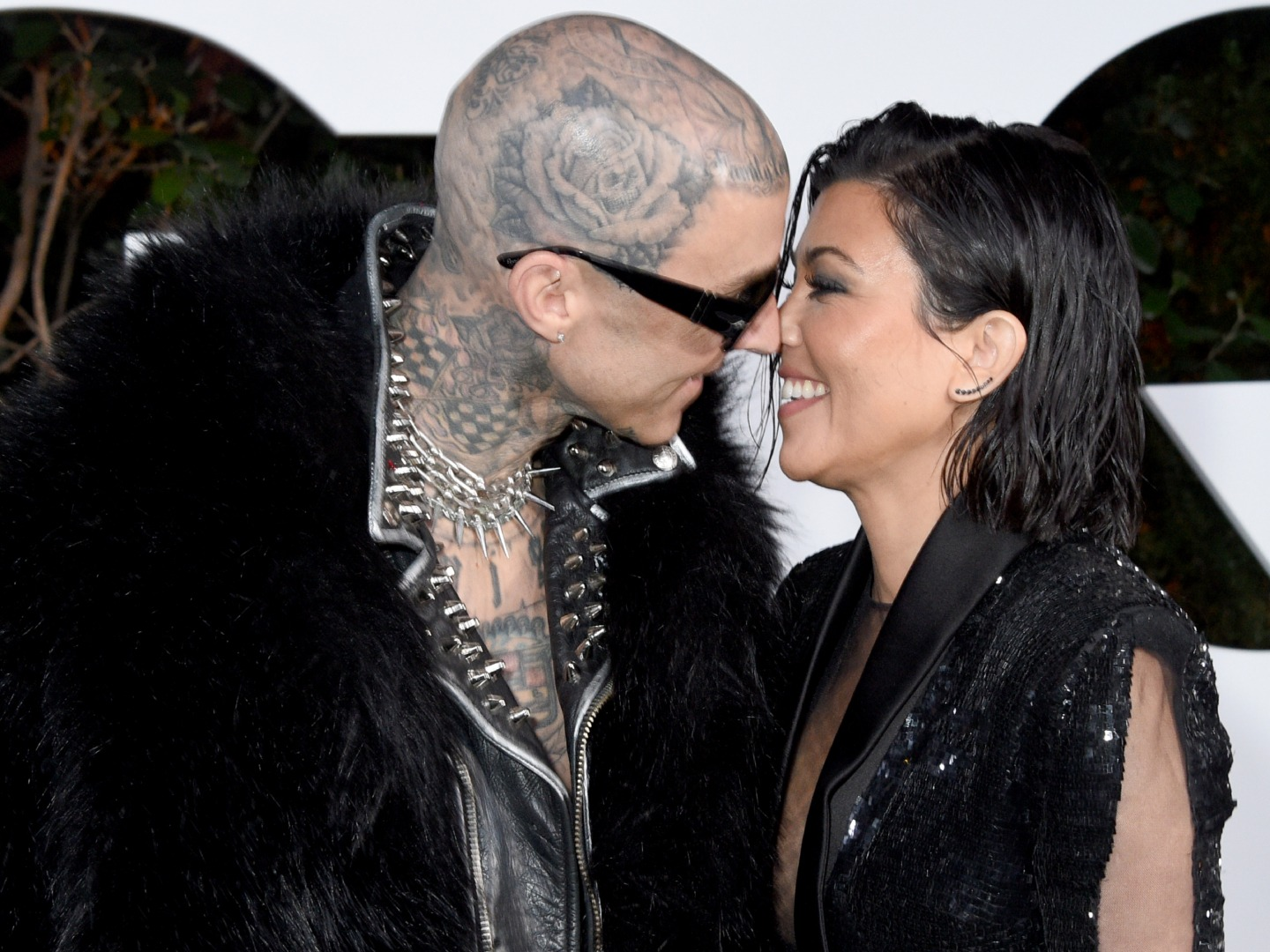 The Support System We All Need
You know how they say it takes a village to raise a child? Well, Kourtney's got her village, and it's star-studded! Everyone's been rallying around her, from her mom, Kris Jenner, to her sisters. And remember Travis' kids, who are excited to welcome a new sibling. It's like a modern-day Brady Bunch but with way better fashion sense!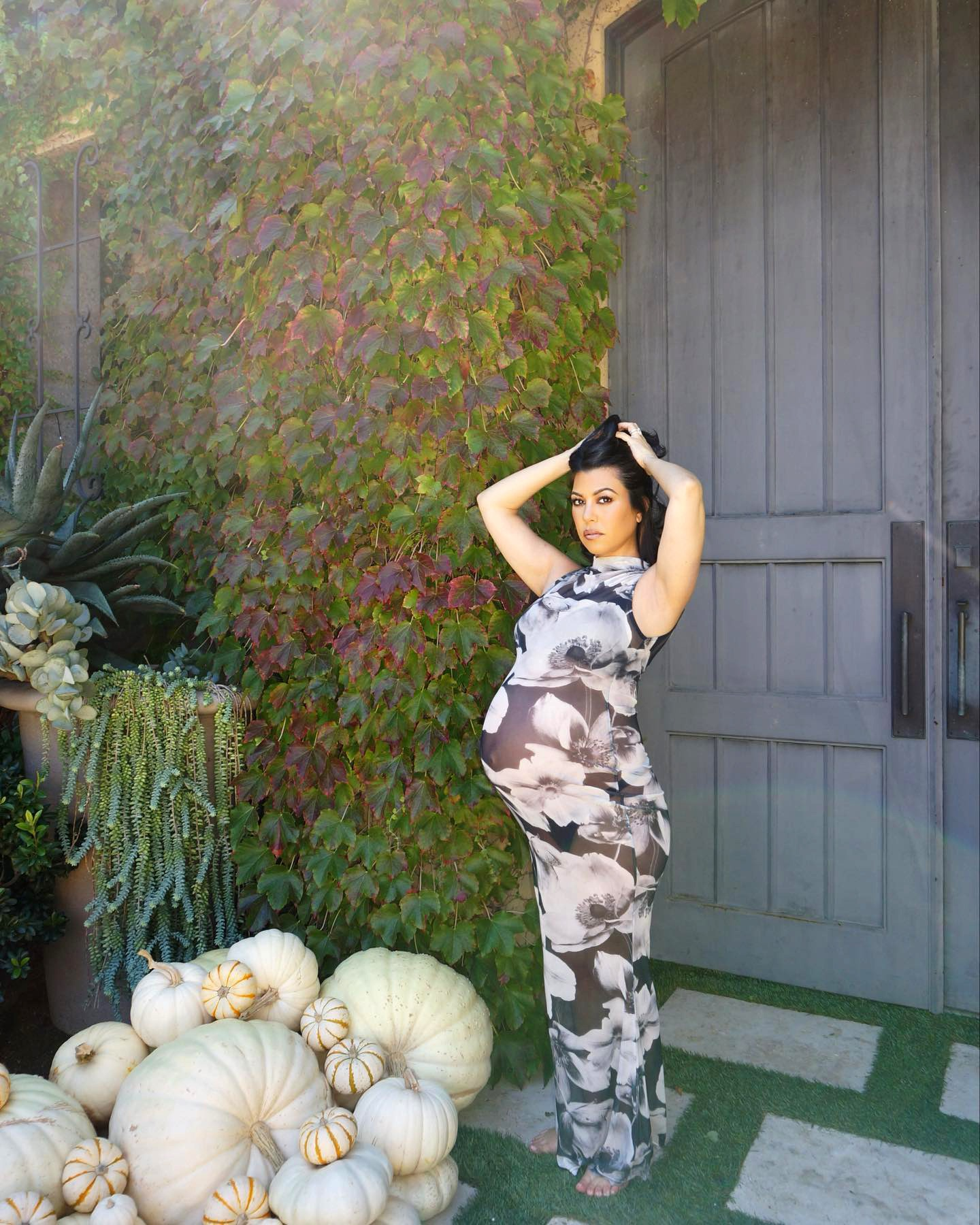 The Sibling Love
Regarding siblings, Kourtney's kids—Penelope, Mason, and Reign—are already pros at the big brother and sister game. They've been helping their mom prep for the baby, and word on the street is that they can't wait to teach the new baby all the ropes. From how to make the perfect TikTok video to mastering the art of a Kardashian selfie, this baby will learn from the best!
The Ultimate Baby-Moon
Before the baby arrives, Kourtney and Travis are planning a little getaway. Think of it as the calm before the storm—a chance to relax, unwind, and focus on each other before their lives get even more hectic. They're keeping the destination hush-hush, but you can bet it will be as fabulous as they are.
A Disney Dream Baby Shower
After overcoming that hurdle, the couple went out with a Disney-themed baby shower. Imagine Mickey balloons, pretzels, and even a barbershop quartet that resemblesney's Dapper Dans! Kourtney's sisters, Kim and Khloé, also joined in the fun, sharing snaps of "Baby Barker" lattes and stacks of Mickey Mouse pancakes.
The Nursery Reveal
Oh, and get this—Kourtney's been dropping some hints about the nursery. She's going for a cozy and chic mix with a touch of whimsy. We're talking plush toys, dreamy murals, and maybe even a mini drum set (wink, wink, Travis). It will be a space that encourages creativity and imagination, and we can't wait to see it!
The Countdown Continues
As the days tick down, the excitement is palpable. Baby showers, family gatherings, and last-minute preparations are all in full swing. Kourtney's even started a baby journal to capture all these precious moments. It's a keepsake she plans to share with her child someday, filled with love notes, ultrasound pics, and snippets of wisdom.
The Growing Kardashian-Barker Clan
For those keeping score, Kourtney is already a mom to Penelope, Mason, and Reign. Travis has his brood—Alabama, Landon, and stepdaughter Atiana. So, this new addition will right into a house full of love and a bit of chaos!
The Final Thoughts
So there you have it, folks! Kourtney Kardashian is living her best life, from health scares to baby showers, fashion collaborations, and family love. And she's reminding us moms that even during chaos, there's so much to be grateful for.