Hello, fabulous parents and caretakers! Today, we're diving deep into the magical world of baby toys, shining a light on the top-notch selections that have been absolute game-changers for parents and their little munchkins. Whether you're joyfully expecting, are a recruit in the exciting world of parenting, or are on the hunt for that perfect, smile-inducing gift, rest assured you've landed in the ultimate go-to space for all things baby and playful. So please grab a cup of coffee, put your feet up, and let's embark on this joyful journey together!
Why Baby Toys Are Important?
In the early stages of life, toys are not just a source of amusement—they're educational tools disguised as fun and games! Baby toys are indispensable in stimulating cognitive, physical, and emotional development. High-quality toys offer sensory experiences that teach your little one about their world—textures, shapes and sounds become building blocks of knowledge. They encourage motor skills as babies grasp, press, and move objects. Musical toys introduce the foundations of rhythm and melody, while textured teethers can provide relief during teething phases. So, while it may look like your baby is just having fun, they engage in critical learning every time they reach for that colorful rattle or musical mobile. In essence, baby toys are a child's first teachers, shaping their perception and understanding of the world around them.
Best Baby Toys Aged 0-6 Months
The Tiny Love Gymini Deluxe: Your Baby's Mini Universe
First up is the Tiny Love Gymini Deluxe, a sensory play mat that is the Ferrari of floor time. With its adjustable arches, this play mat can adapt to your little one's different play modes—tummy time, lying on the back, or seated play. It's replete with a medley of textures, detachable toys, and even a musical hedgehog. And the best part? Spill some baby food on it? No worries, throw it in the wash!
Nuby Ice Gel Teether Keys: The Coolest Teether in Town
Teething time often translates to cranky time, but Nuby Ice Gel Teether Keys have been making waves as the 2023 solution for those irritable gums. Pop these keys into the freezer; you've got an instant soothing toy. The varied textures offer relief and double as a pseudo-pacifier, which most parents will be grateful for.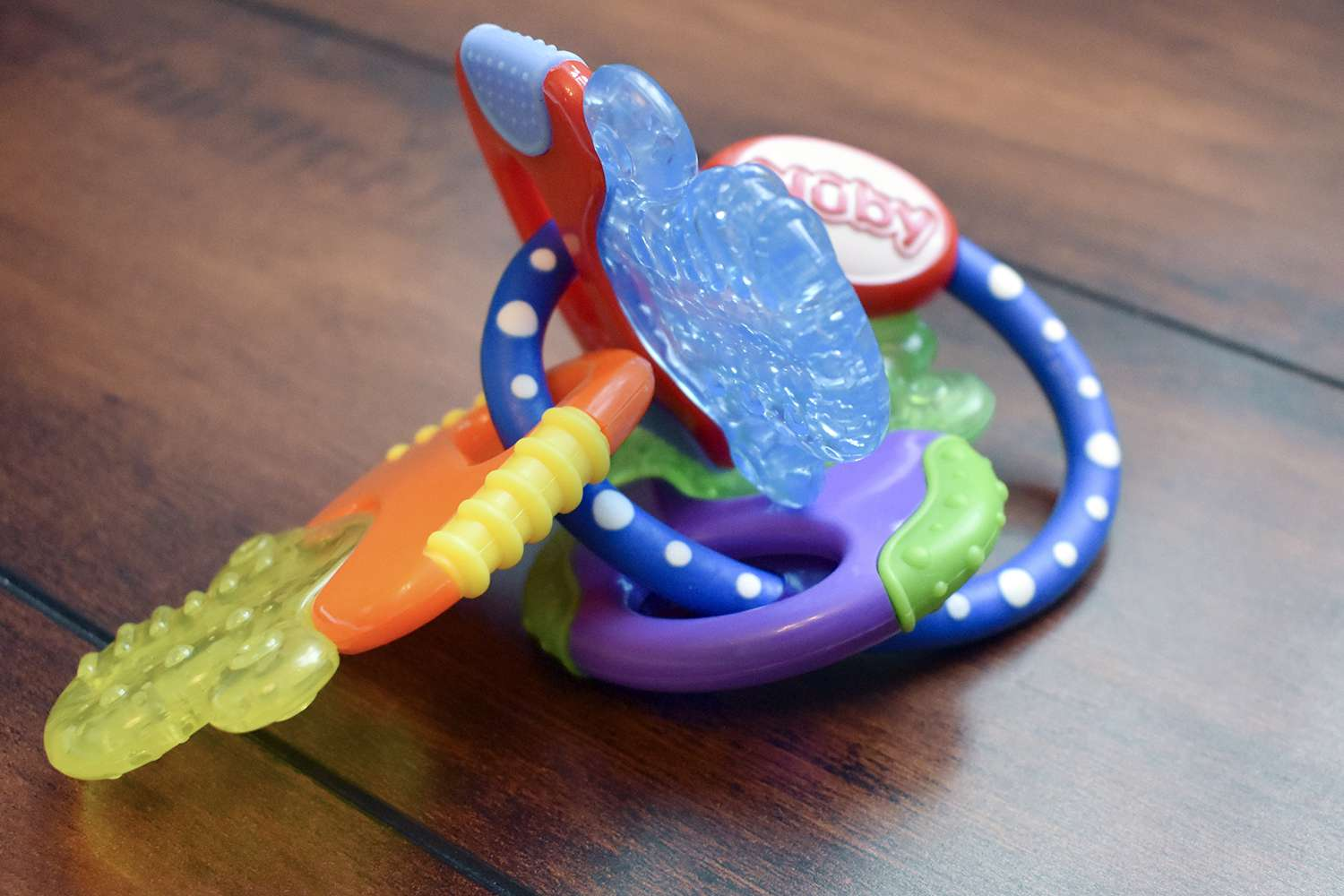 The Tiny Love Classic Mobile: Your Baby's First Concert
Now, let's talk about the Tiny Love Classic Mobile, a masterpiece that's part mobile, part mini-orchestra. This whimsical gem doesn't just spin. It plays 18 different melodies to serenade your baby right into dreamland. The combination of visual and auditory stimuli can make naptime a whole new experience for your bundle of joy.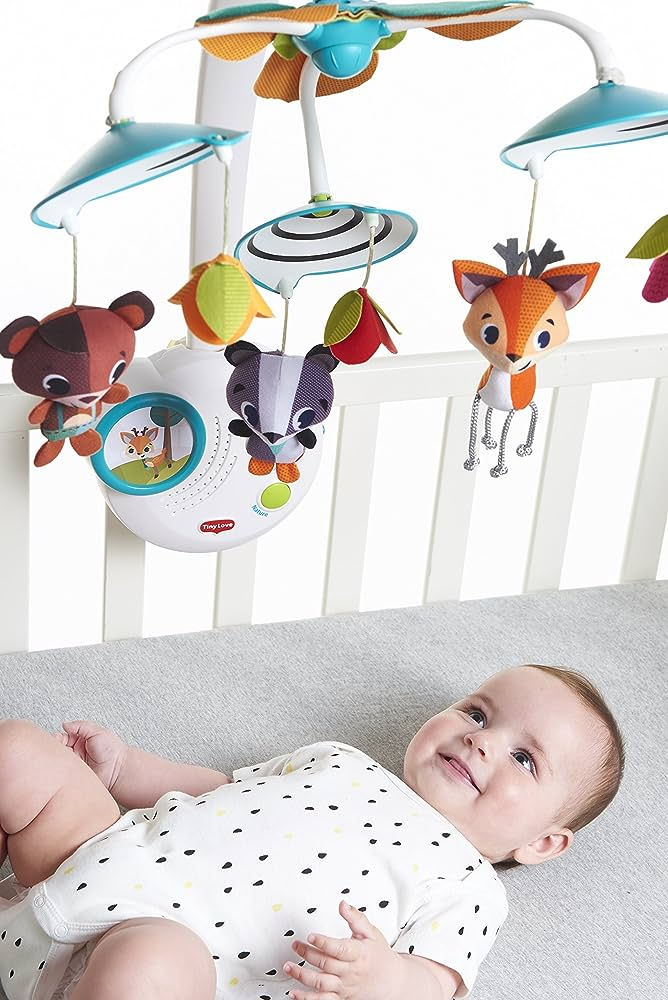 LeapFrog My Pal Scout: A Teddy That Teaches
The nostalgia of Teddy Ruxpin meets the modern tech marvels with the LeapFrog My Pal Scout. Imagine a soft, cuddly puppy that can learn your baby's name, favorite songs, and even meal times. Personalized lullabies? Check. Basic word recognition? Double-check. This pup isn't just adorable; it's also a genius in disguise.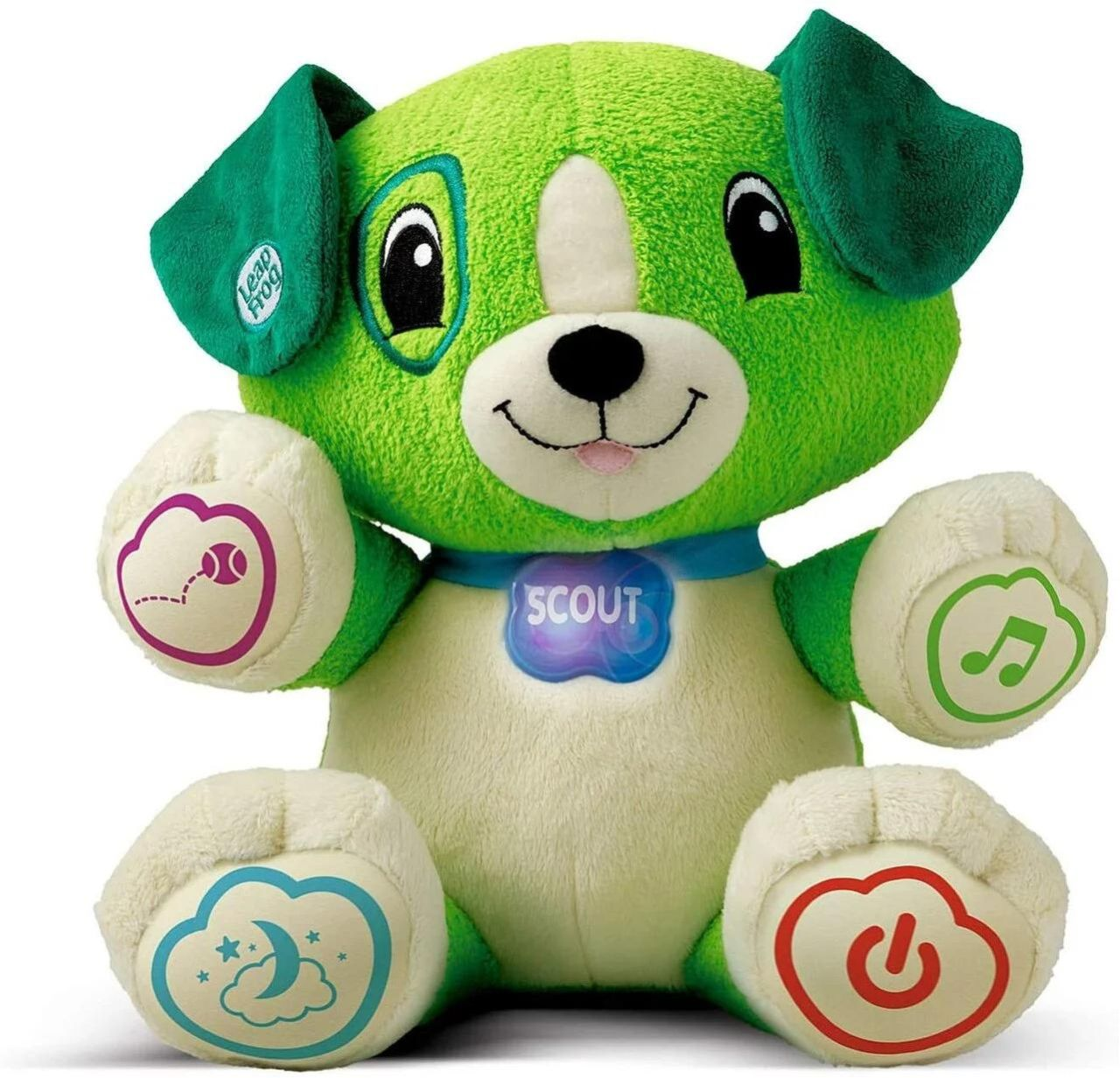 Manhattan Toy Winkel Rattle and Sensory Teether Toy: A Classic Reimagined
The rattle is a timeless toy, but the Manhattan Toy Winkel Rattle and Sensory Teether Toy is in a league of its own. It's not just a rattle; it's also a sensory toy and a teether. The intertwined loops are made from soft, baby-safe material, making it perfect for your little one to hold, shake, and chew on.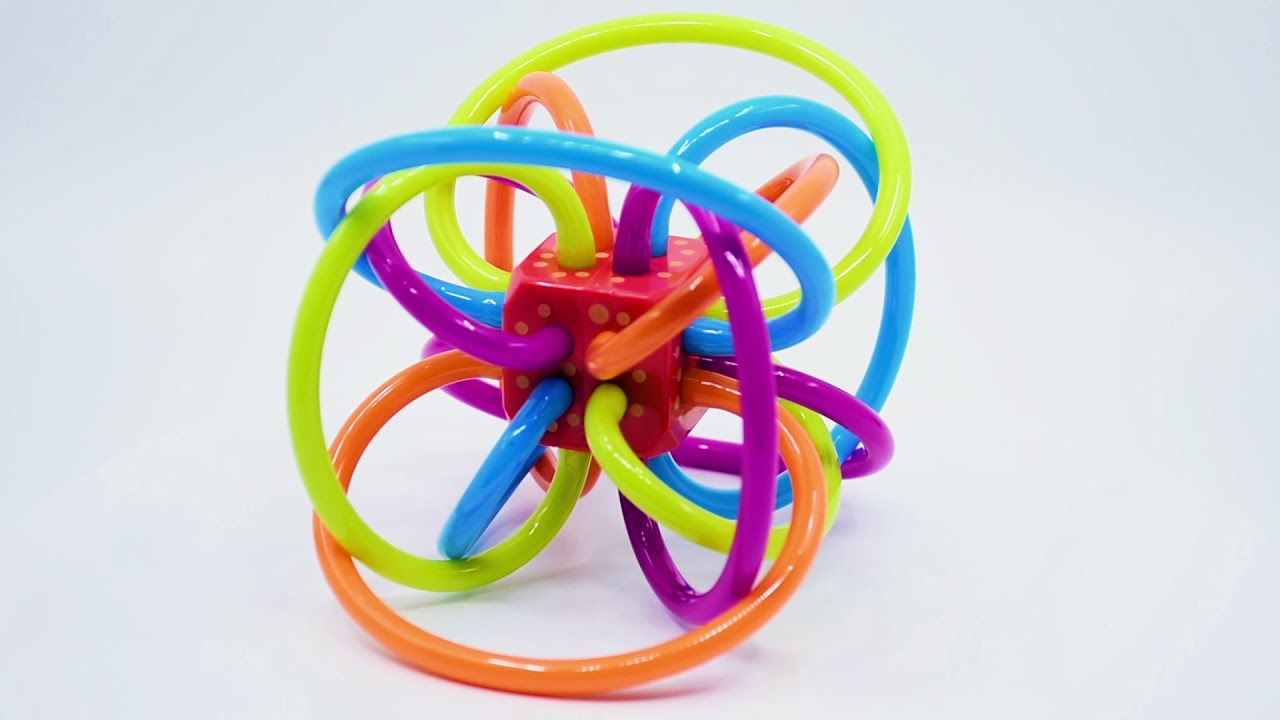 Fisher-Price Deluxe Kick 'n Play Piano Gym: Making Musicians Early On
First on our extended list is the Fisher-Price Deluxe Kick 'n Play Piano Gym. This interactive mat offers an array of colors, textures, and, most importantly, music! Your little Beethoven can kick away at the soft piano keys, activating a symphony of sounds. Plus, you can detach the piano as your baby grows—talk about value!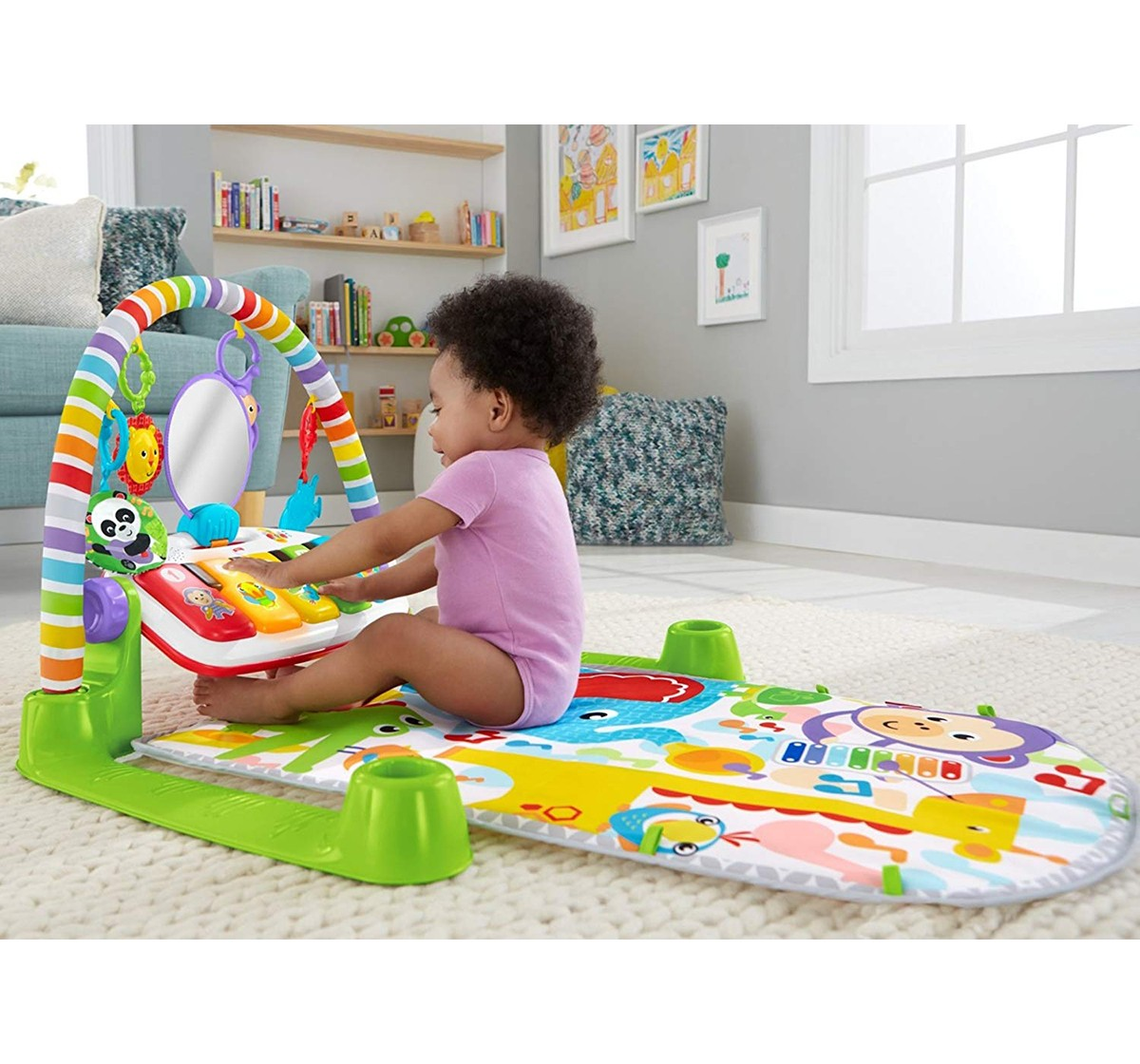 Baby Einstein Take Along Tunes Musical Toy: Mozart On-the-Go
Never underestimate the power of a good, portable toy. The Baby Einstein Take Along Tunes Musical Toy fits right into the diaper bag and provides entertainment with the touch of a button. Seven classical melodies and a "volume control" for parents make this a crowd-pleaser.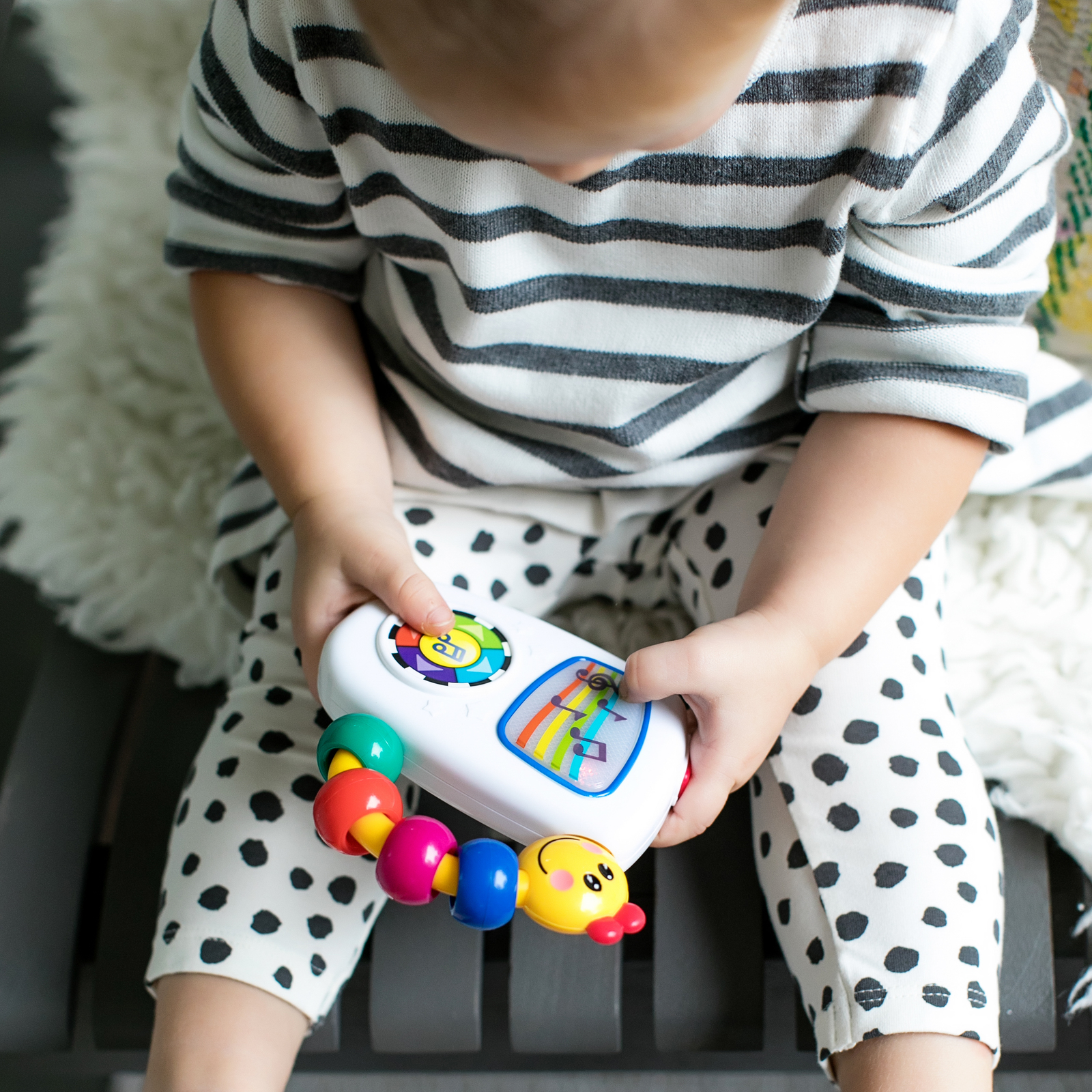 Sophie la Girafe: The Chewable Legend
All list would be complete with Sophie la Girafe. This cute and squishy teething toy has been making babies drool (in a good way) for over five decades! Made from 100% natural rubber, Sophie is light, easy to grasp, and perfect for gumming.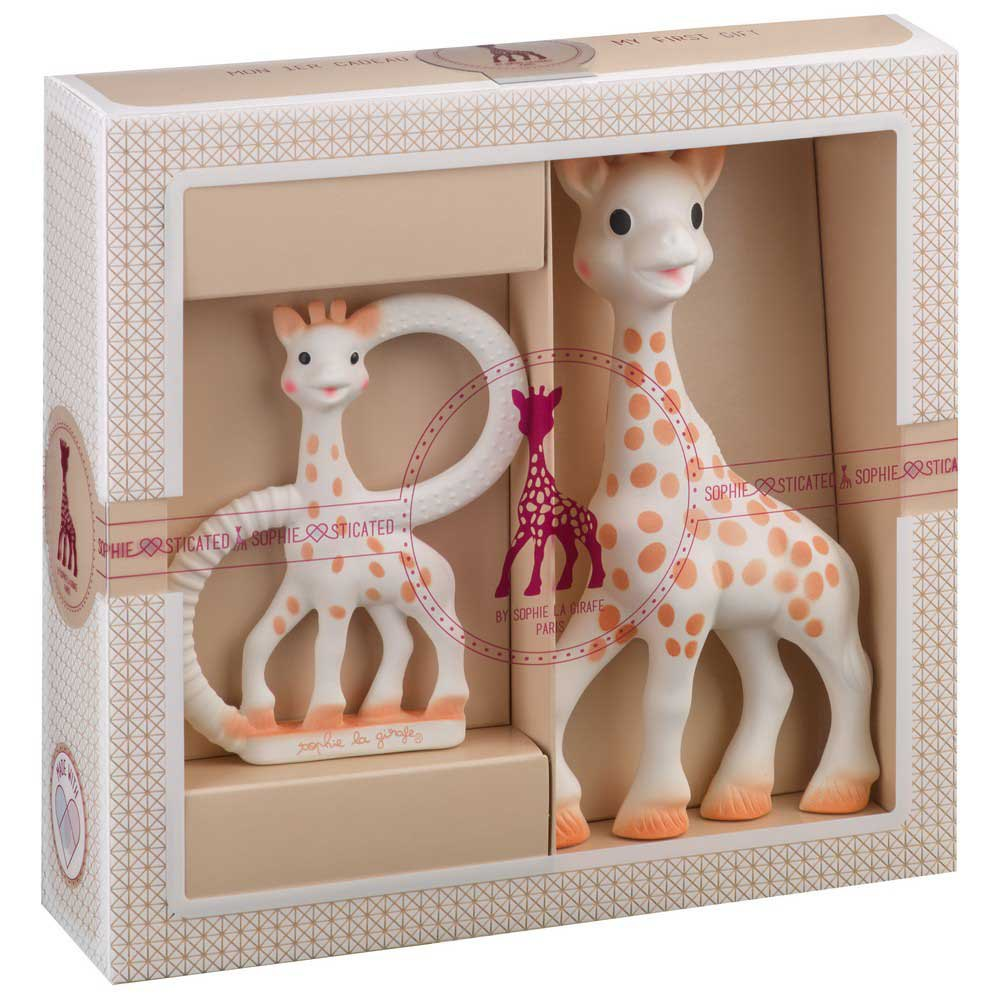 Sassy Tummy Time Floor Mirror: Fun on the Floor
Engage your little one with their reflection using the Sassy Tummy Time Floor Mirror. This self-standing mirror is perfect for tummy time. It features high-contrast colors and various textures to stimulate your baby's senses. Who's that adorable baby in the mirror? Oh, it's yours!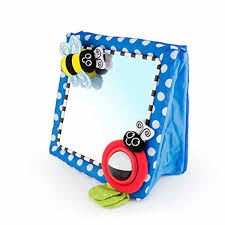 Oball Classic Ball: Grasp and Toss
Remember to consider the simplicity of a ball, especially the Oball Classic Ball. It's designed with 32 finger holes, making it incredibly easy for your baby to grasp. The flexible design means it's also more forgiving when your little one inevitably throws it—less potential for household damage!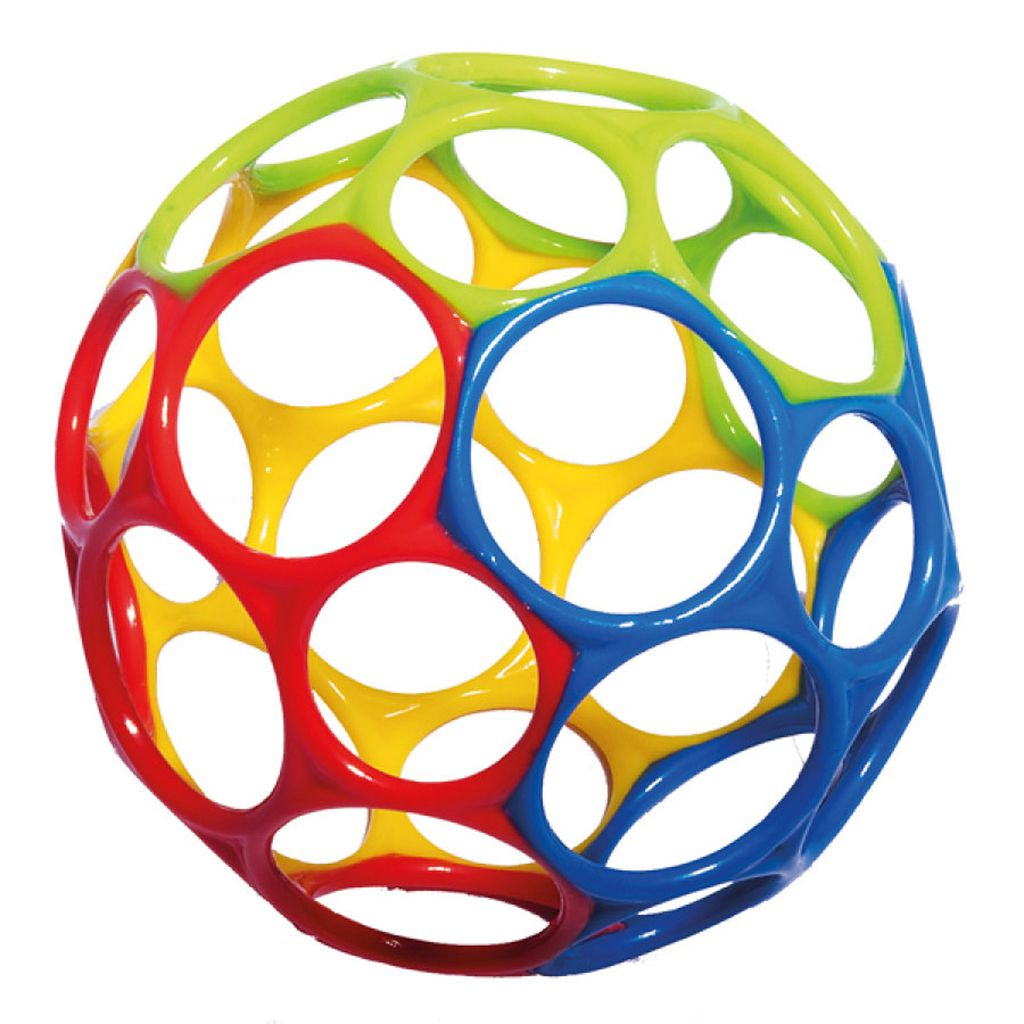 The Role of Baby Toys In Development
In the landscape of infancy, baby toys are not merely trinkets—they're instrumental avenues for learning and development. Like the top 10 baby toys we've spotlighted earlier, each plaything's purpose is to nurture various aspects of your baby's growth. Baby toys play a multifaceted role beyond entertainment, from cognitive and physical development to emotional well-being.
The sensory stimulation from toys like the Tiny Love Gymini Deluxe or the Sassy Tummy Time Floor Mirror is crucial for visual and tactile learning. These baby toys offer a range of textures, colors, and patterns that help your little one discover and make sense of their world.
Toys also provide motor skill enhancement opportunities. When your baby grabs onto Nuby Ice Gel Teether Keys or plays with the Oball Classic Ball, they're not just playing; they're learning essential skills like grasping, pinching, and hand-eye coordination.
Musical baby toys like the Tiny Love Classic Mobile or the Fisher-Price Deluxe Kick 'n Play Piano Gym introduce the basics of auditory recognition and even rhythm, preparing your baby's ears and brain for the vast array of sounds they'll encounter.
Beyond this, suitable baby toys can even provide comfort and emotional security, like a plush friend such as LeapFrog My Pal Scout that accompanies them through different stages. So when considering what baby toys to introduce into your child's life, remember: they are not just playthings but crucial instruments in your child's developmental symphony.
The Final Squeak
Each toy in this extended list is a plaything and a stepping stone in your baby's developmental journey. Whether it's refining motor skills, teething relief, or sensory exploration, these top 10 toys for 2023 are your go-to choices.
And that's a wrap, folks! Feel free to comment below on which toy became the apple of your little one's eye. Happy parenting and even more comfortable shopping!