Hey, movie buffs and Halloween enthusiasts! Looking for a way to blend Disney magic with some good ol' Halloween fun? Look no further; we've curated a list of Disney Halloween movies perfect for family movie nights this October.
Pop some popcorn, and let's dive in! Whether you're a fan of classic animated tales filled with lovable characters or itching for something more adventurous with live-action thrills, we've got you covered.
And hey, let's be honest—Halloween isn't just for the kids. We promise there's something in this lineup that'll make even the grown-ups feel like they're trick-or-treating again, without the sugar rush! So gather the family, grab those cozy blankets, and make this Halloween movie marathon a tradition you'll want to repeat year after year.
The Latest Spooky Offerings
The Scariest Story Ever: A Mickey Mouse Halloween Spooktacular (2017)
When you mix the world's most famous mouse with the year's spookiest season, you're in for a delightful treat! "The Scariest Story Ever: A Mickey Mouse Halloween Spooktacular" is a bite-sized, animated bonanza perfect for preschoolers and elementary-aged kids. Parents will appreciate the clever humor and nods to classic horror tropes while being assured their little ones won't have nightmares. Mickey wants to tell his nephews a scary story in this special, but can he make it spooky enough? It's light, playful, and just the right touch of Halloween!
The New Mutants (2020)
A superhero movie on a Halloween list? Absolutely! "The New Mutants" introduces audiences to a darker, edgier side of the Marvel Universe that's perfect for tweens, teens, and parents who want something more than the usual trick-or-treating fare. This genre-bending joyride combines horror elements with the superhero staples we all know and love. It's darker than your typical Disney fare but not too intense for mature kids, making it a thrilling watch for the whole family.
Mickey's Tale of Two Witches (2021)
You can never have too much Mickey during Halloween! This time, he's back with Minnie in "Mickey's Tale of Two Witches." It's a charming new story where our beloved mouse couple finds themselves in a magical predicament involving a pair of witches. The character dynamics, vivid animation, and whimsical plot make it a Halloween classic. It's a double dose of magical mishaps and lessons about friendship—what's not to love?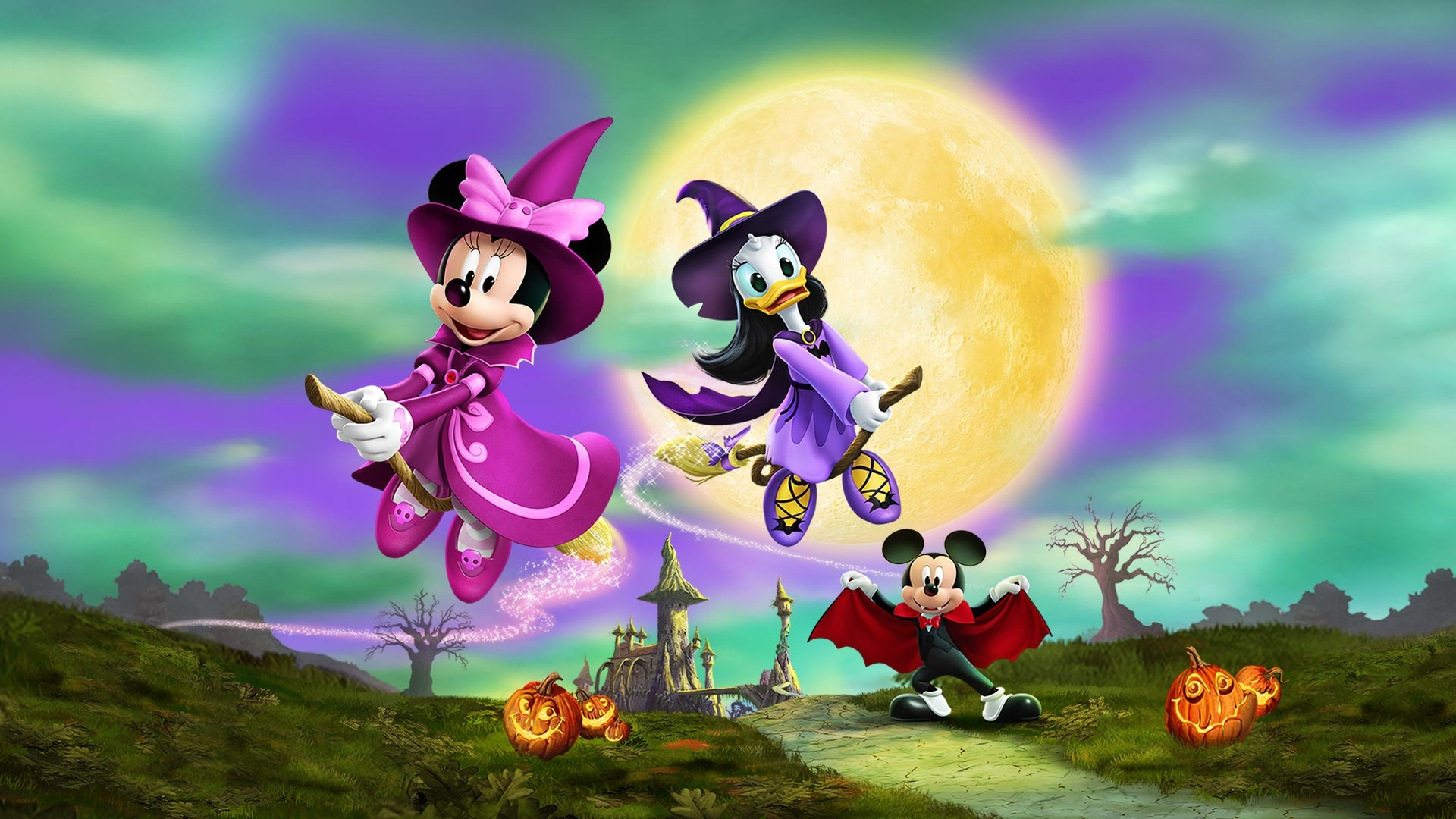 LEGO Star Wars Terrifying Tales (2021)
Why settle for one fandom when you can have three? "LEGO Star Wars Terrifying Tales" is a family-friendly anthology that offers three charming yet thrilling tales set in the Star Wars Universe—built by LEGO! Think of it as spooky tales told around a cosmic campfire. This is your peacemaker if you have a household divided by Star Wars and LEGO loyalties. Seriously, the Force is strong with this one, making it an intergalactic hit that appeals to both Jedi younglings and masters alike!
Growing Fangs (2021)
High school is a rollercoaster, but add in the dilemma of being a half-vampire, half-human, and you've got "Growing Fangs." This short film is a touching coming-of-age story that uses the supernatural to explore relatable themes like identity, belonging, and acceptance. Its bite-sized runtime makes it perfect for those with shorter attention spans, and its essential messages make it a great conversation starter for parents and kids.
Muppets Haunted Mansion (2021)
The Muppets take on the iconic Disneyland attraction, The Haunted Mansion, in this one-of-a-kind special! Kermit, Miss Piggy, and the whole gang are trapped in a mansion filled with ghosts, silly scares, and musical numbers. There's something for everyone here: laughs for the kids, nostalgia for the parents, and a variety of delightful cameos that'll make you go, "Oh, it's that guy!" It's like a Halloween party on your T.V. screen, and everyone's invited!
Hocus Pocus 2 (2022), Werewolf by Night (2022), Disenchanted (2022) and Haunted Mansion (2023)
The pipeline is bursting with upcoming Disney Halloween movies that promise to amp up your spooktacular celebrations! "Hocus Pocus 2" is the highly anticipated sequel that will bring back the legendary Sanderson sisters for another round of magical mayhem. "Werewolf by Night" promises to introduce werewolf folklore into the Marvel Universe. "Disenchanted" continues the fairy-tale adventures with a new set of challenges. For fans of Disney parks, the all-new "Haunted Mansion" movie is brewing to take you on a tour you won't soon forget. Set those reminders because these are going to be must-watches!
More Kid-Friendly Disney Halloween Movies: Some Classics
Lonesome Ghosts (1937)
Step into the time machine and revisit the Disney of yesteryears with "Lonesome Ghosts!" This 9-minute short features the iconic trio—Mickey, Donald, and Goofy—as 'ghost exterminators' who find themselves hired (and hilariously pranked) by a group of merry spirits. It's like a vintage version of "Ghostbusters," but with more hijinks and fewer scares. The animation might be dated, but the laughs and fun are timeless. It's a short watch, so you can easily squeeze it into your Halloween movie marathon.
The Adventures of Ichabod And Mr. Toad (1949)
Talk about a two-for-one special! This film combines two stories: one based on "The Wind in the Willows" and the other on "The Legend of Sleepy Hollow." But the tale of Ichabod Crane and the Headless Horseman captivates Halloween fans year after year. It's a suspenseful and slightly eerie narrative that will leave kids entranced and adults reminiscing. It's a beautiful fusion of literature and animation, making it a classic Halloween must-see for families who love books and movies.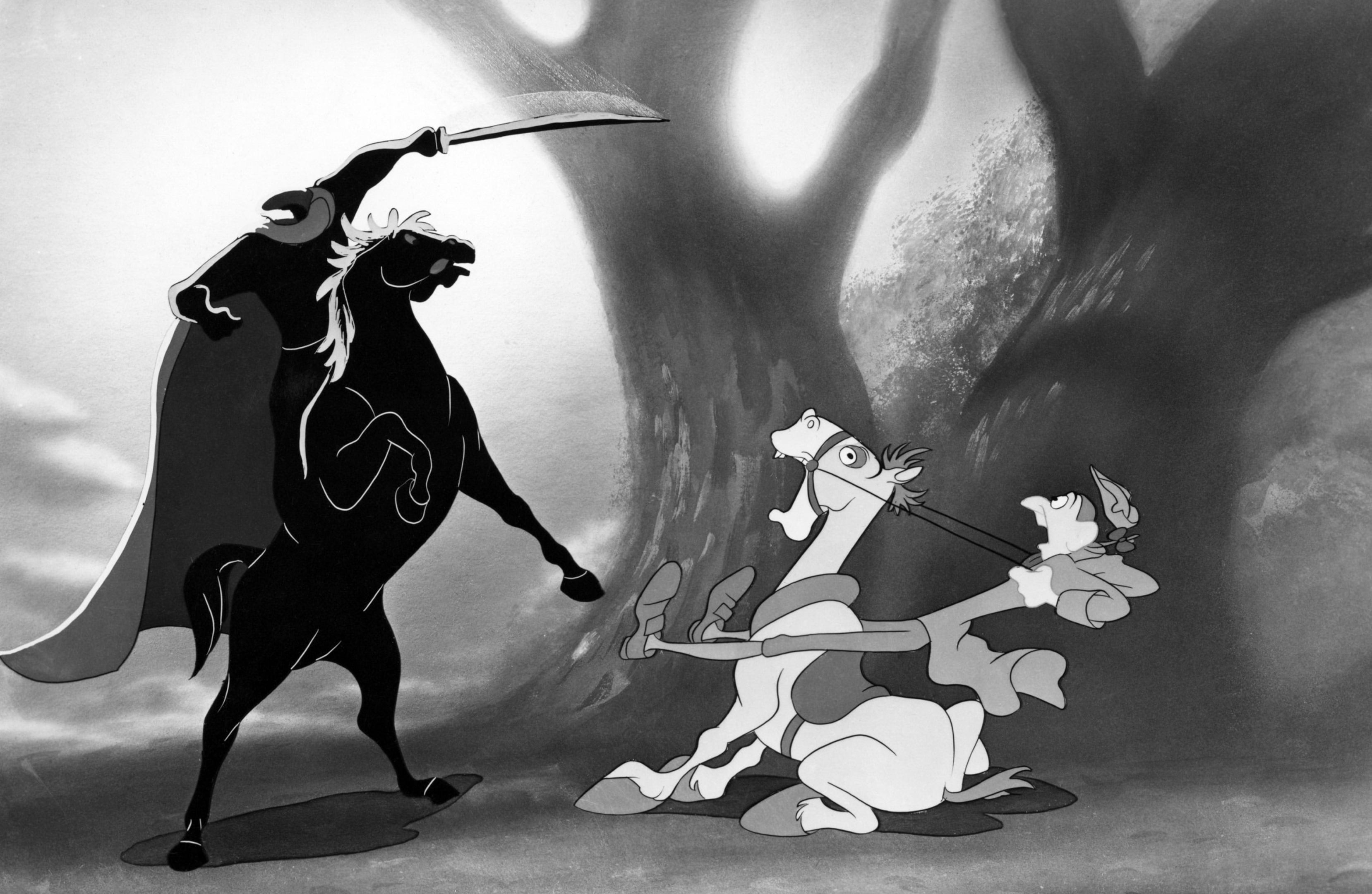 Return From Witch Mountain (1978)
Blast off to a universe where fantasy and science fiction collide in "Return From Witch Mountain!" Tony and Tia, two siblings with psychic powers, are back in a sequel that mixes their extra-terrestrial origins with earthly witchcraft. While it might sound like a genre mishmash, it works. It's like "E.T." meets "Harry Potter," with a dash of '70s flair. If your family is into sci-fi and fantasy, this throwback will tickle everyone's fancy.
Hocus Pocus (1993)
The movie that started it all! Before you sink into the upcoming sequel, revisit the original "Hocus Pocus," where the Sanderson sisters—Winifred, Mary, and Sarah—were first resurrected. This film is a brew of humor, magic, and mild scares, making it an enduring favorite. With iconic lines, memorable songs, and characters that have been immortalized in pop culture, it's an essential Halloween watch that spans generations.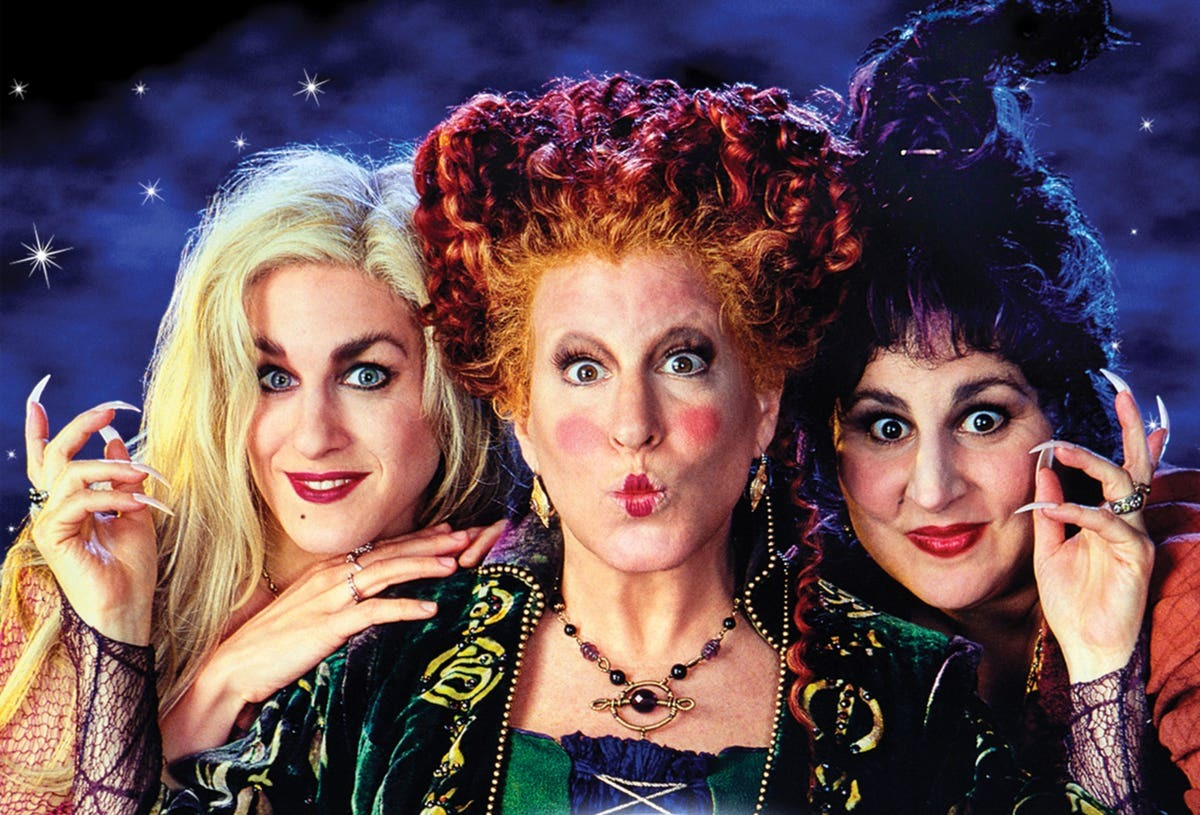 The Nightmare Before Christmas (1993)
Tim Burton and Disney team up to give you "The Nightmare Before Christmas," a stop-motion masterpiece that's become a staple of not one but two holidays. Jack Skellington, the Pumpkin King of Halloween Town, discovers Christmas Town and tries to bring the Yuletide spirit to his spooky home. The blend of visually striking animation, catchy songs, and unique characters makes it a film that captivates kids and adults. It's the Halloween (and Christmas) gift that keeps on giving!
Halloweentown Series (1998-2001)
If Harry Potter had a quirky, Halloween-centric cousin, it would be the "Halloweentown" series. Marnie Piper discovers she comes from a family of witches, and her life turns into a magical whirlwind adventure. The series spans four movies, each offering new challenges and enchantments. These films serve as a cauldron full of Halloween staples: witches, warlocks, ghosts, and magical creatures galore. It's the perfect multi-night movie event to get you into the Halloween spirit.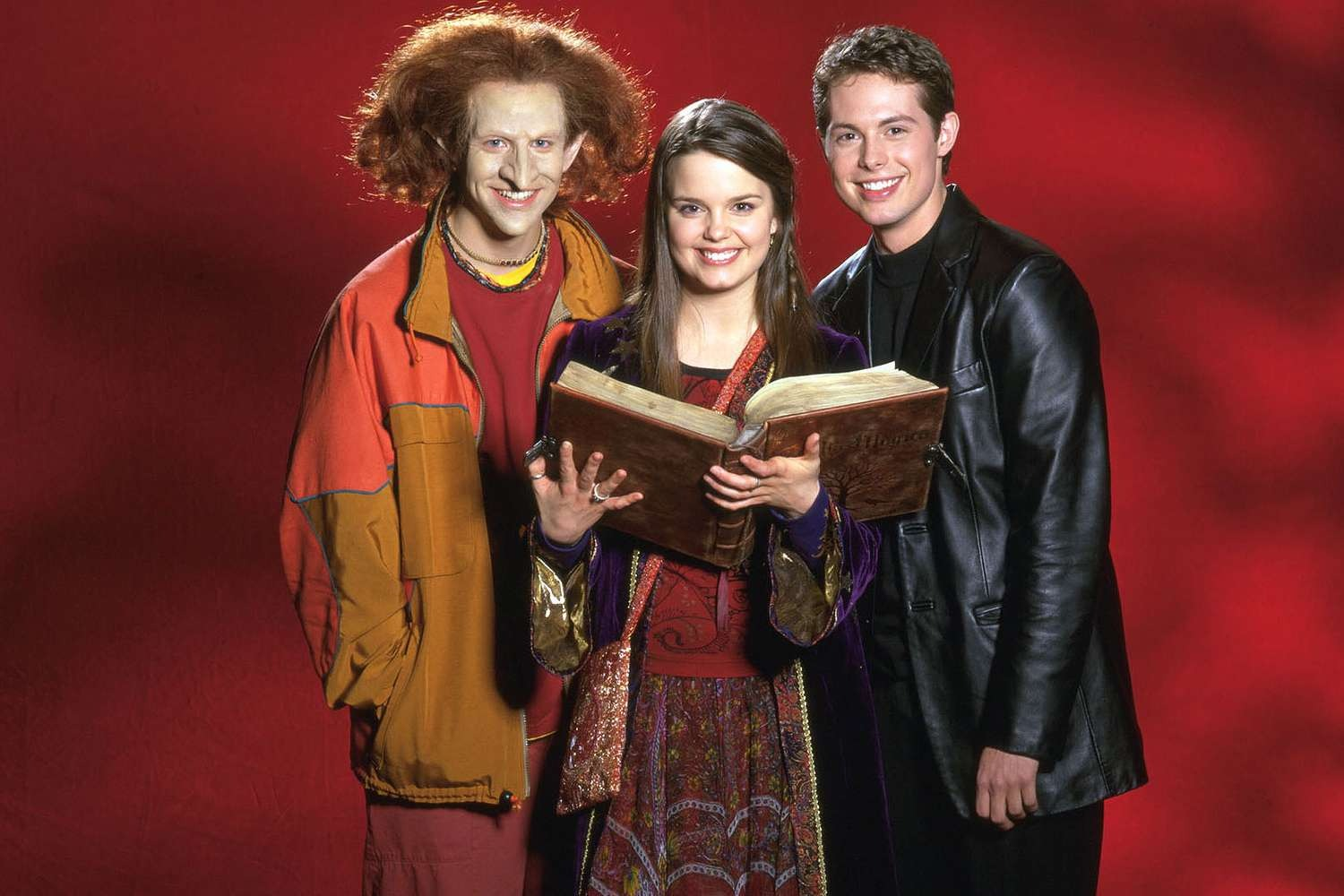 Which Disney Halloween Movie Is Most Popular on Disney+?
Most Popular Disney Halloween Movie on Disney+? "The Nightmare Before Christmas" leads the pack, offering a two-in-one holiday experience perfect for Halloween and Christmas. Loved by Disney+ audiences, this classic film stars Jack Skellington and Sally in a tale that blends spooky and festive elements. It's the must-watch holiday crossover that always stays in style.
Follow Jack Skellington as he tries to import Christmas cheer into Halloween Town, making it a must-watch for your Halloween and Christmas family movie nights.
Conclusion
There we have it—a cinematic Halloween treasure chest filled with ghosts, ghouls, witches, and even the odd vampire. From old-school classics like "Lonesome Ghosts" to brand-new gems like "Hocus Pocus 2," this list of Disney Halloween movies promises a magical marathon that'll get your whole family in the spirit of the season. Whether you're into nostalgic trips down monster memory lane or looking to create new traditions with the latest releases, there's something here for everyone.
Your Turn!
We've spilled the (pumpkin) beans and want to hear from you! What's your go-to movie when the leaves start to fall? Is there a hidden gem that should be on this list? Share your Halloween movie favorites in the comments below, and let's make this October the most.