Hey there, busy parent! Halloween is just around the corner, and we know you're hunting for some easy yet spook-tacular treats for the little ones. Why settle for store-bought when you can create some homemade magic? Plus, we've got some quick tips on setting the mood with the perfect Halloween playlist and décor. Ready to get started? Let's dive in!
Spooky Cookie Monsters 
Ingredients:
Sugar cookies (store-bought or homemade)

Blue icing

Mini chocolate chips

Edible googly eyes
Steps:
Slather a generous amount of blue icing on each cookie.

Sprinkle mini chocolate chips for the "fur."

Stick on those googly eyes—because the more, the merrier!
Pro Tip:
Let the kids go wild with the eyes; it's half the fun!
Witch's Brew Jello Cups 
Ingredients:
Green Jello mix

Whipped cream

Gummy worms
Steps:
Prepare the Jello as per the package instructions.

Pour into clear cups and let it set.

Add a dollop of whipped cream and a gummy worm or two.
Fun Twist:
Use a clear straw to make it look like a real potion!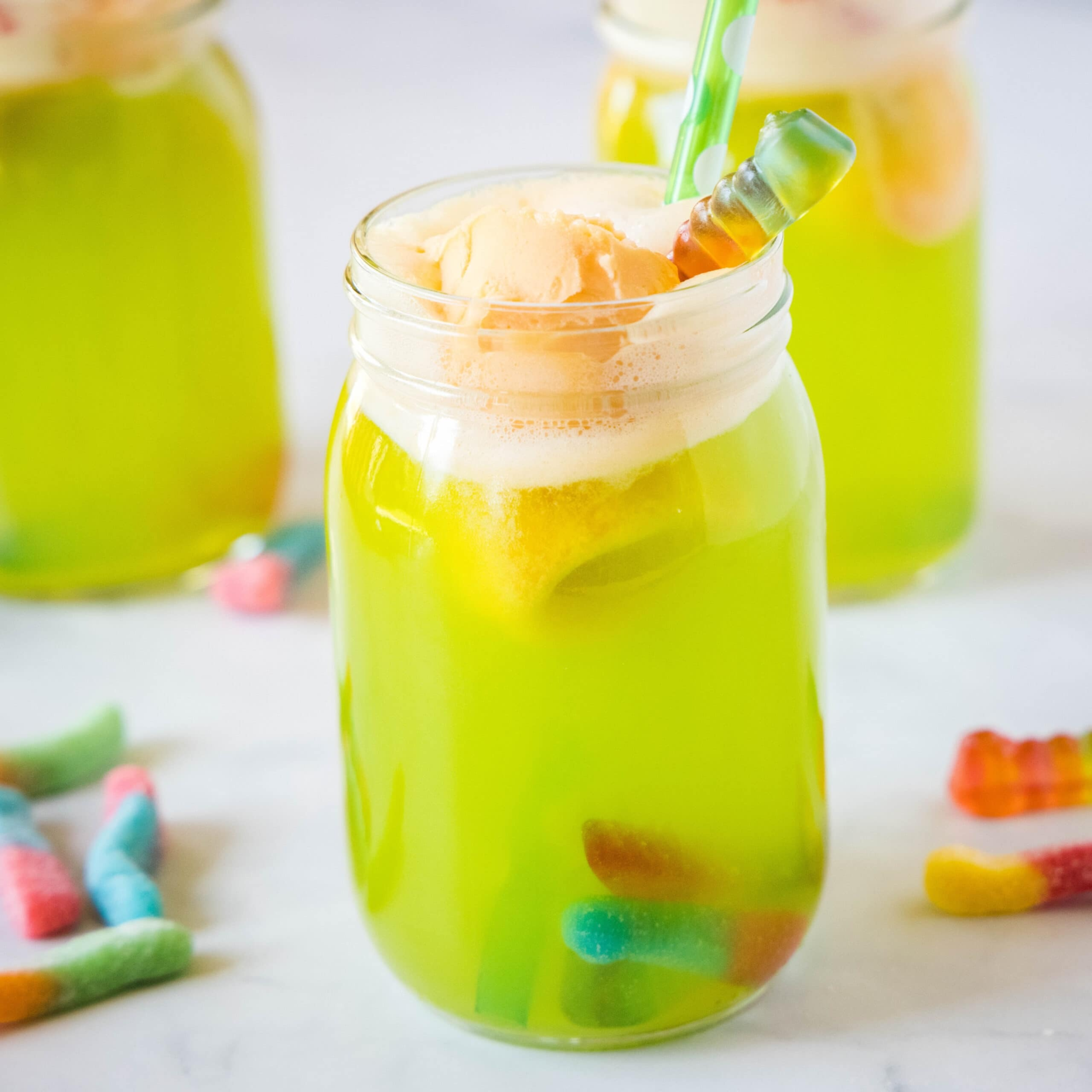 Mini Pumpkin Rice Krispie Treats 
Ingredients:
Rice Krispie cereal

Marshmallows

Orange food coloring

Green fondant
Steps:
Melt marshmallows and mix with Rice Krispie cereal.

Add orange food coloring to the mix.

Shape them into mini pumpkins and add a green fondant stem.
Bonus:
Here's a quick tutorial on how to make green fondant stems. Roll a small piece of green fondant into a stem shape and stick it on top!
Ghostly Banana Pops
Ingredients:
Bananas

White chocolate

Mini chocolate chips
Steps:
Cut bananas in half and insert popsicle sticks.

Dip them in melted white chocolate.

Add mini chocolate chips for the eyes.
Healthy Hack:
Switch to dark chocolate for a nutritious twist!
DIY Candy Corn
Ingredients:
White chocolate

Orange and yellow food coloring

Corn syrup
Steps:
Melt white chocolate and divide into three bowls.

Add food coloring to two bowls (one orange, one yellow).

Layer the colors in small molds and let them set.
Why DIY is Better:
Store-bought candy corn often has preservatives. Making your own ensures you know exactly what's going into your treats!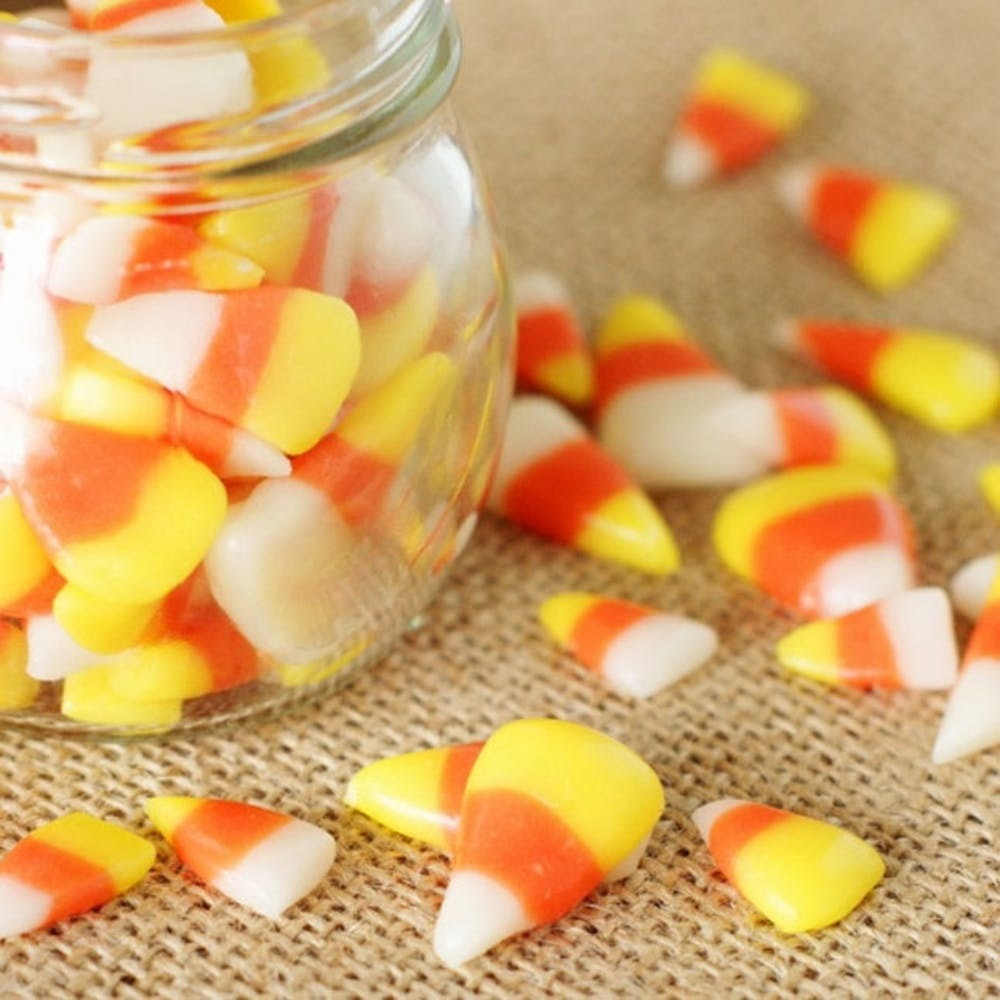 Apple Monster Mouths
Ingredients:
Apple slices

Peanut butter (or sunflower seed butter for a nut-free option)

Mini marshmallows
Steps:
Spread peanut butter on one side of each apple slice.

Place mini marshmallows on one slice and top with another, peanut butter side down.
Nut-Free Option:
If you send these to school, use sunflower seed butter to make it nut-free!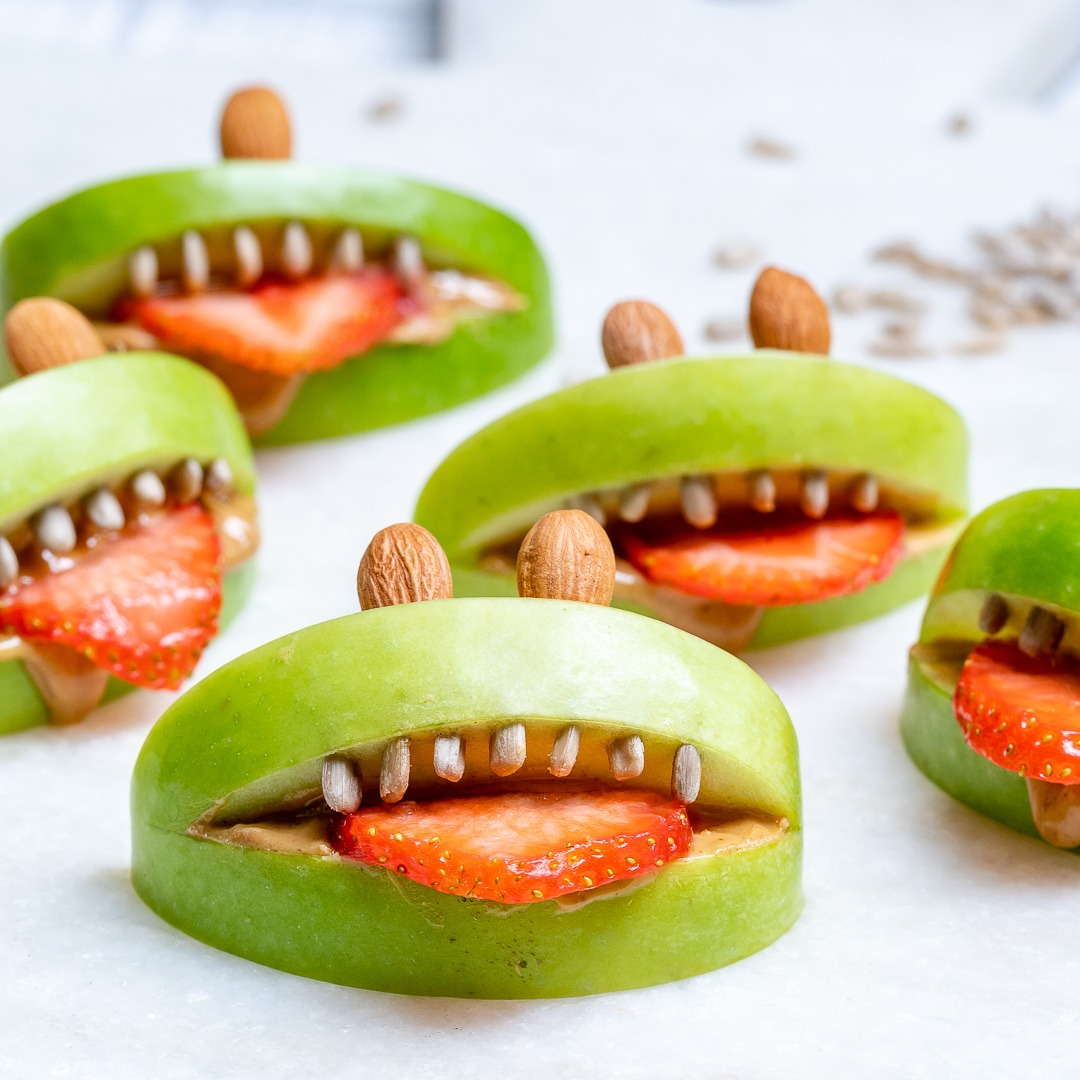 Mummy Hot Dogs 
Ingredients:
Pre-made crescent roll dough

Hot dogs

Mustard or ketchup for eyes
Steps:
Preheat your oven according to the crescent roll package instructions.

Unroll the dough and cut it into thin strips.

Wrap the strips around the hot dogs to make them look like mummies.

Bake as per the dough package instructions.

Once baked, add mustard or ketchup dots for the eyes.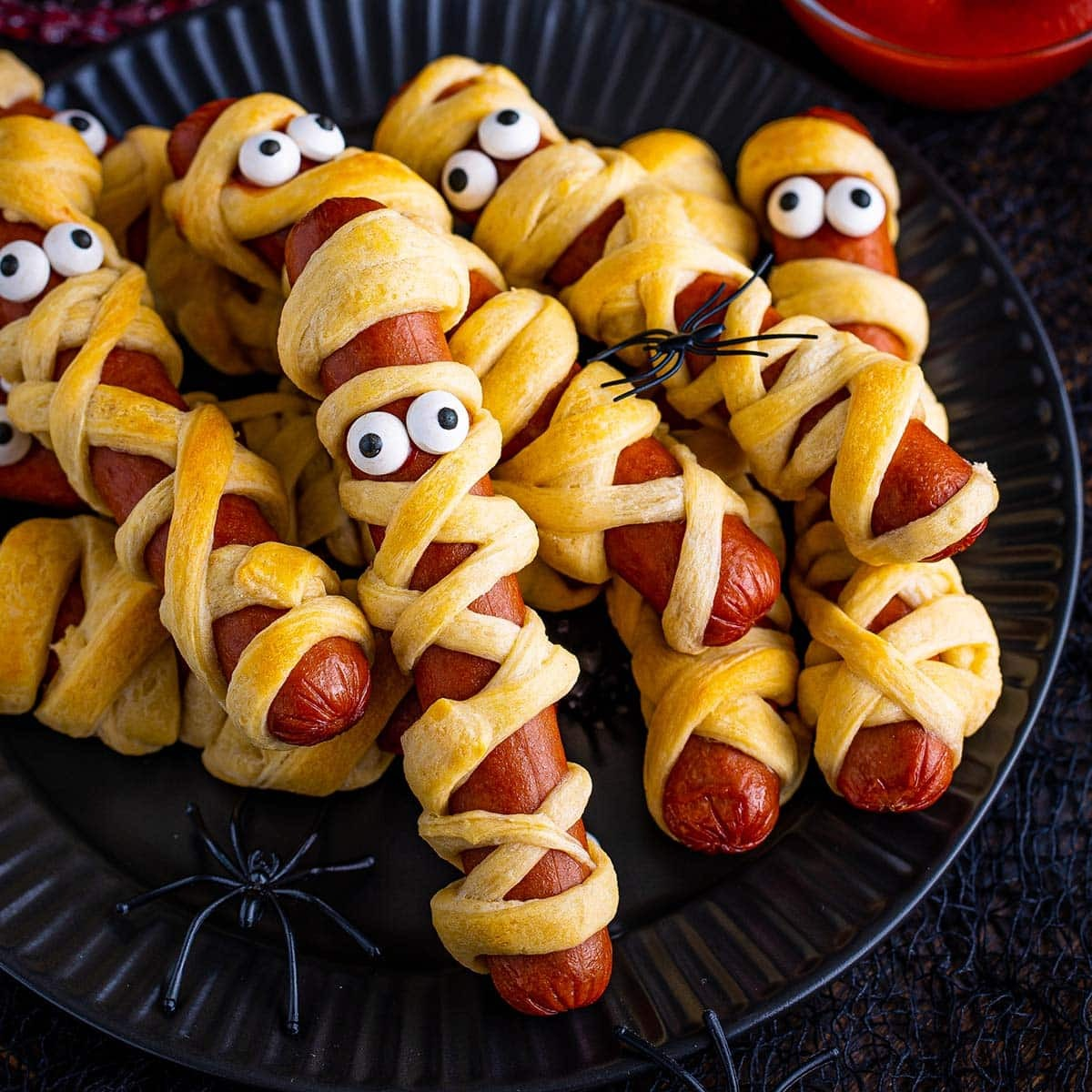 Pro Tip:
Use a toothpick to apply the mustard or ketchup eyes with precision.
Vampire Donuts 
Ingredients:
Plain donuts

Plastic vampire teeth

Red jam (strawberry or raspberry)
Steps:
Insert a set of plastic vampire teeth in the hole of each donut.

Add a small dollop of red jam around the teeth for a "bloody" effect.
Fun Fact:
These donuts make great party favors. Just wrap them in cellophane and tie them with a spooky ribbon!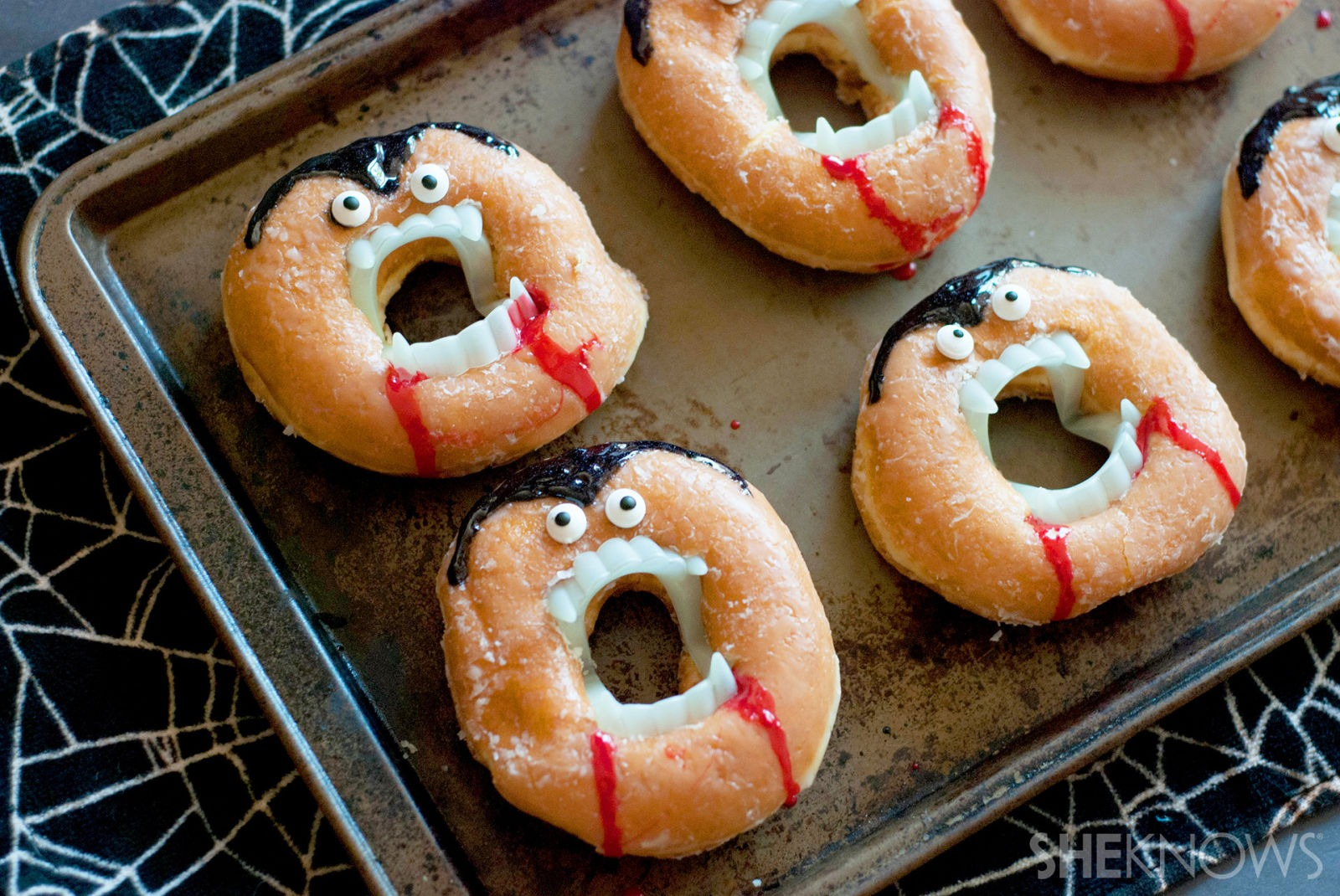 Spider Web Pizza
Ingredients:
Pre-made pizza crust

Pizza sauce

Mozzarella cheese

Black olives
Steps:
Spread pizza sauce on the crust.

Create a web design using mozzarella cheese.

Slice black olives in half and place them as spiders on the web.
Quick Hack:
Use a squeeze bottle to create the perfect cheese web.
10-Minute Super Easy Cupcakes with Halloween Twists
The Base: Fluffy Vanilla Cupcakes
Ingredients:
One box of vanilla cake mix

1 cup of water

1/3 cup vegetable oil

Three large eggs

1 cup of sour cream (our secret fluff-maker!)

Pre-made frosting (your choice of flavor)
Steps:
Preheat Oven: Get that oven roaring at 350°F (175°C). Pop in some cupcake liners in a muffin tin.

The Fluffy Secret: Mix the cake mix, water, vegetable oil, eggs, and a cup of sour cream. This is what makes these cupcakes so dreamy!

Scoop & Fill: Use an ice cream scoop to fill those liners about 2/3 full. No mess, no fuss!

Bake: Into the oven, they go for 18-20 minutes. Toothpick test to make sure they're done.

Cool & Frost: Let them chill before you frost them.
Optional:
Add some sprinkles or edible glitter for that extra glam. Now, let's Halloween-ify these babies!
Variation 1: Spider Cupcakes
Ingredients:
Chocolate frosting

Black licorice

Mini M&M's
Steps:
Frost your vanilla cupcakes with chocolate frosting.

Snip black licorice into spider-leg lengths.

Insert eight licorice pieces into each cupcake.

Add two Mini M&M's for spider eyes.
Pro Tip:
A dab of frosting will make those M&M eyes stick like magic!
Variation 2: Halloween Cupcakes
Ingredients:
Orange and black food coloring

White frosting

Halloween-themed sprinkles
Steps:
Divide your white frosting into two bowls.

Color one bowl orange and the other black.

Frost half the cupcake with orange and the other half with black.

Sprinkle some Halloween magic on top.
Fun Twist:
Use a toothpick to swirl the colors for a marbled look!
Variation 3: Chocolate Spidey Cupcakes
Ingredients:
Chocolate frosting

Mini chocolate chips

Black decorating gel
Steps:
Frost your vanilla cupcakes with chocolate frosting.

Sprinkle mini chocolate chips for a crunchy bite.

Draw a spider web with black decorating gel.
Quick Hack:
No decorating bag? No problem! Snip a tiny corner off a ziplock bag to pipe your spider web.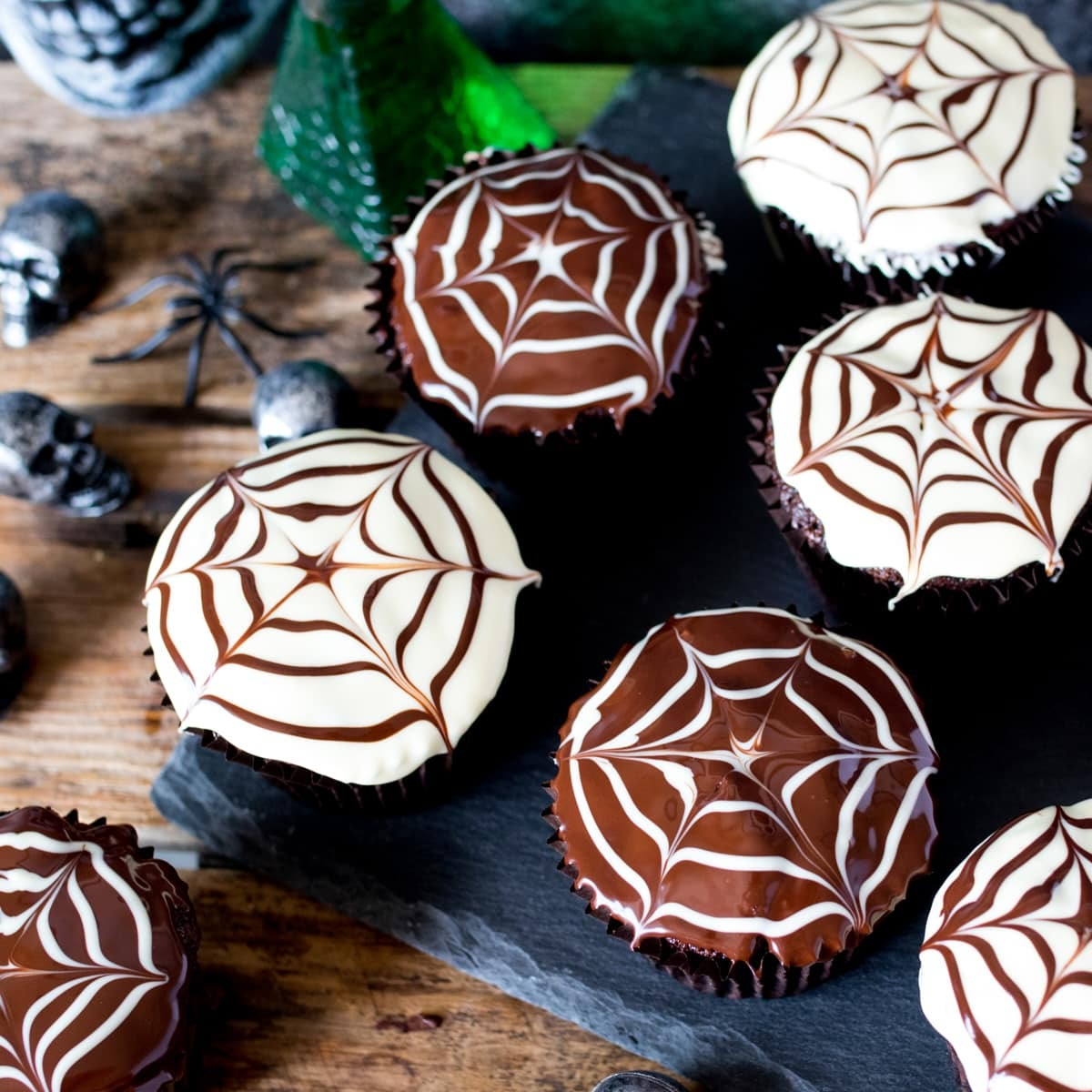 Tips for a Spook-tacular Party 
DIY Photo Booth: Create a simple photo booth with Halloween props like witch hats, broomsticks, and masks. Use a smartphone on a tripod for easy selfies.

Themed Playlist: Remember to underestimate the power of a good playlist. Songs like "Thriller" and "Monster Mash" can add a fun vibe.

Pumpkin Decorating Station: Instead of carving, decorate the station with markers, stickers, and glitter glue. It's safer and less messy.

Treasure Hunt: Create a mini treasure hunt around the house or yard. Use small toys or candies as treasures and give clues that lead to them.

Costume Contest: Hold a costume contest with categories like "Scariest Costume," "Funniest Costume," and "Most Creative." Offer small prizes to make it more exciting.
The Grand Finale: Unleash Your Inner Halloween Hero!
Wow, you've made it to the end, and you're now armed with a treasure trove of easy, kid-friendly Halloween treats that will undoubtedly be the talk of the neighborhood! But let's remember the magic happens when you and your little ones roll up your sleeves and get messy in the kitchen together. These moments of laughter, a sprinkle of chaos, and a dash of creativity make holidays like Halloween unforgettable. 
If you want to go the extra mile, consider setting up a cute "Treats Station" where kids can customize their goody bags. Bowls of mini marshmallows, chocolate chips, and savory options like pretzels can add a fun interactive element to your party.
And hey, if you end up with leftovers (though we doubt you will!), these treats make adorable gifts for teachers, neighbors, or anyone who could use a little Halloween cheer. Just pop them in an airtight container, slap on one of those printable labels we discussed, and you're good to go!
Bonus: Printable Halloween Labels
Here are some printable Halloween labels for your treat bags to add that extra magic touch. Just click here to download and print!
So, what are you waiting for? Grab your little ghouls and goblins, and let the Halloween fun begin!
Happy Haunting!